8 Ways the PS4 Is Unique: Vue, SharePlay & More
One gadget isn't necessarily better than the other. Time and time again we've learned this. It's all about finding the right device for what you want to do. If a certain living room console has the games that you want to play and the features that you need, it's the better console for your needs. Sony's PS4 entertainment console isn't exempt from this.
The PS4 has things that some users prize over anything else. It's the most powerful living room gaming console there is, with developers consistently able to make games that have higher resolutions than what's possible on Xbox One. It's also friendlier for hardcore gamers in some regards, with built-in storage upgrade options and more. All of this doesn't make it inherently better than Xbox One, but it does make the PS4 experience unique and absolutely worth adding to any gaming setup or even switching to from the Xbox 360.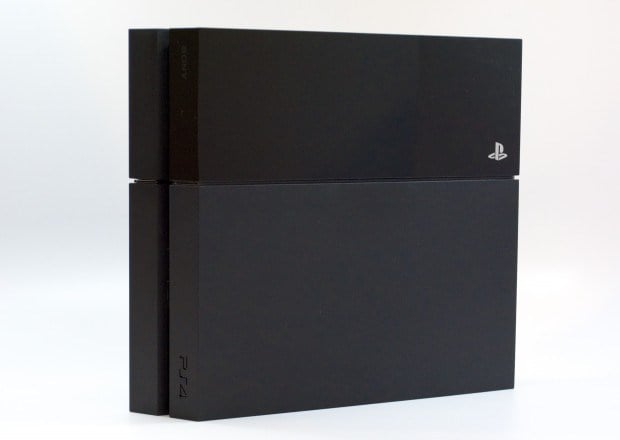 Read: Xbox One vs PS4: Which Should You Buy?
Remote Play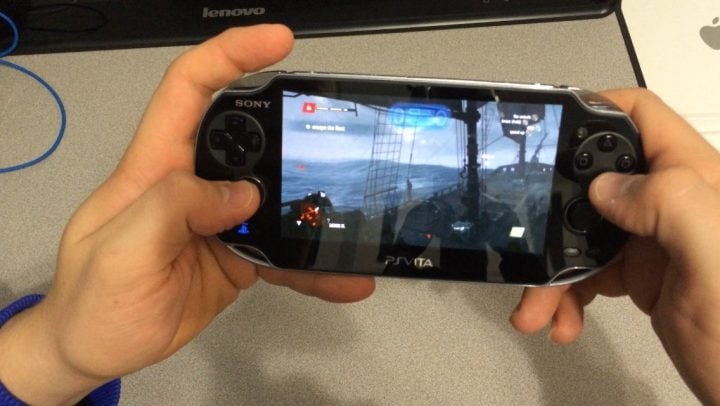 Sony shocked the gaming community when it unveiled Remote Play with the PS Vita. The idea was simple, the company wanted shoppers to see the PS Vita as an essential companion for its living room console. Nothing said companion like being able to enjoy your console games away from your console with Vita and Remote Play.
Read: PS4 Remote Play for PC and Mac Confirmed
Microsoft has rolled out something like this for Xbox One owners in recent years, but PS4 Remote Play is still the best. The Xbox One version of this feature requires that you be on the same wireless network, Remote Play doesn't. Besides being available on the PS Vita, Sony has expanded Remote Play to Android smartphones and the PlayStation TV.
PS VR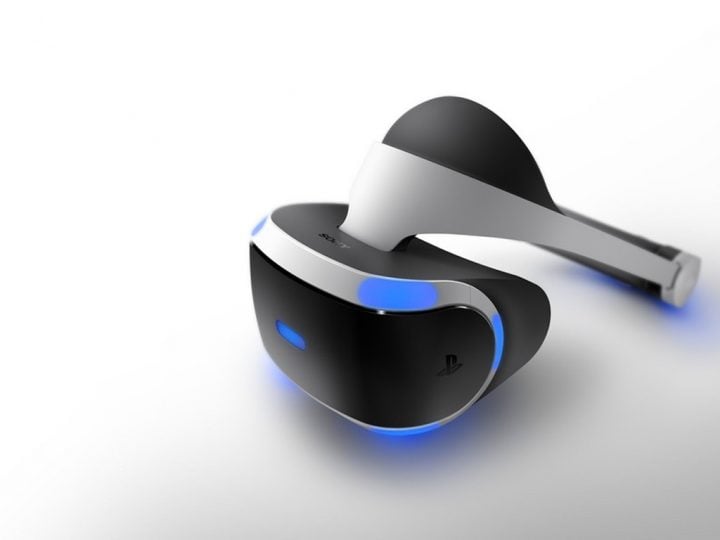 This fall Sony will become the first major console maker to take a huge step into virtual reality when it releases PS VR. A headset that players connect to their console, PS VR puts gamers in their games; a first-person shooter actually feels like a first person shooter with the headset. Besides a stable of Sony-made games, there are more than a few coming from third-party companies.
Read: Sony PlayStation VR: What You Need to Know
PlayStation Vue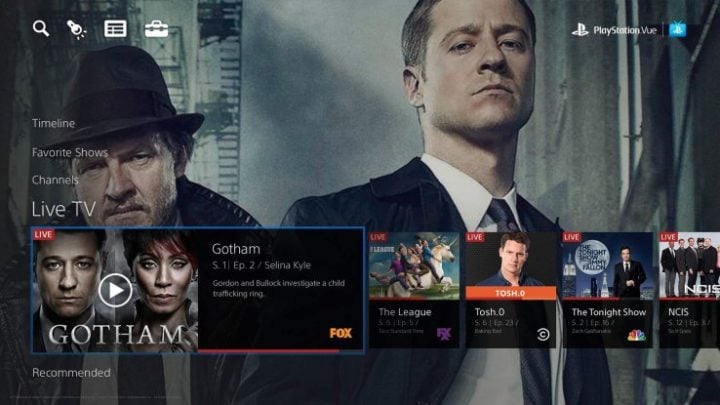 Though it has earned a reputation as the premiere place for gamers, the PS4 is also home to a few nifty entertainment features that you can't get on almost anything else connected to a television. One is Spotify streaming, which isn't available on rival game consoles. The other is PlayStation Vue, which requires a PS3, PS4 or Amazon Fire TV.
Read: PlayStation Vue – What You Need to Know
PlayStation Vue is a digital cable service for folks that are ready to leave a traditional provider behind. The service costs as little as $29.99 a month. Besides watching channels live, users are free to pause shows in progress and watch anything that aired on the service for 28 days following its airing. Some localities support broadcast channel streaming.
Hands down, the service is much better than rival Sling TV.
SharePlay
Online gaming successfully managed to kill off the act of going to a friends house to play a game with them. Now PS4 is using the power of the internet to eliminate another modern wrinkle. What's a person to do when they can't make it through a level, but don't have any friends nearby who can come over to help? If you have a PS4, you use SharePlay.
Through SharePlay, you can hand over access to your game to your friend. That friend basically connects to your console from theirs. They can help you through any level that's too difficult or any gameplay mechanic that you don't understand.
With SharePlay, PlayStation Network feels like an all-encompassing digital couch.
Removable Storage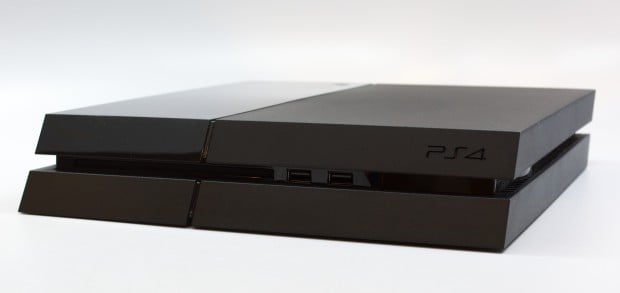 Strangely, Sony has not added a way for owners of the PS4 to connect a USB hard drive and add additional storage to their console for holding games. That's not necessarily a problem though because the PS4 lets users pop-off a cover and add more storage to their console internally.
PlayStation Now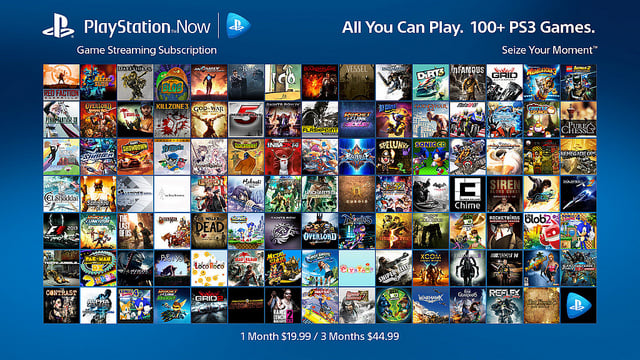 Originally, only owners of Nintendo's Wii U gaming console were to have the option to play their old games on their new system. Sony became the first to remedy that with PlayStation Now, a digital game rental service integrated directly into most of its platforms.
Read: PlayStation Now – What You Need to Know
PlayStation Now offers up access to PS3 and PS4 game rentals, with either an hourly rate or a monthly $20 subscription to access a subset of all the games available on the service. The rentals come complete with Trophies and all their add-on content, and Sony is always working with game developers to grow the PlayStation Now library. Microsoft took some sting out of this feature with Xbox One's Backwards Compatibility Program, but PlayStation Now is still a stunning example of Sony getting ahead of what's available and offering something unique.
Communities
Sony has been very aggressive in expanding the capabilities of its PlayStation Network service, adding features a few times a year to make it a better place to play online. One of the latest features to come to PlayStation Network is the ability for gamers to create their own small communities within the larger ecosystem. Put a bit plainly, PSN has its own Clans system for fostering meetups, teams and more.
Performance & Raw Power
No, I don't believe that everyone who decides to purchase a video game console necessarily starts out thinking that they need the best, most amazing visuals they can find. Some people value exclusive games and other features over having the absolutely best graphics available.
There's no denying that the PS4 does consistently outperform the Xbox One when it comes to game resolution and the amount of frames per second that it can push. That in turn means, that games do have the potential to look better on PS4 than they do on other consoles. The PS4's laser-like focus on delivering better looking environments can't be disputed and it is something unique.
As with the Xbox One, examine your priorities and how they match up to what the PS4 offers. If you like the console's unique features, don't hesitate to go with it instead of something else. Only you know what you want from your living room entertainment machine.

As an Amazon Associate I earn from qualifying purchases.