$800 Apple Tablet to Arrive in October?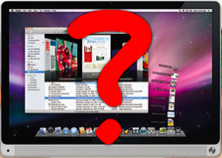 Gizmodo is reporting via the China Times that an $800 Apple Tablet will be arriving in October, giving consumers time to stimulate the economy for the Christmas shopping season.   This is yet one more rumor in a book of wild tales about a forthcoming Apple Tablet.   Despite all of the additional reports from companies such as Wintek stating that Apple has placed orders for touchscreens, the $800 price tag seems to suggest a tablet that will not compete with what we've come to know as netbooks.   The China Times is leading us to believe the Apple tablet announcement will also correspond with Steve Jobs' triumphant return to the public spotlight.   Read the full post at Gizmodo.   Would you drop $800 for an Apple Tablet?

As an Amazon Associate I earn from qualifying purchases.