8GB iPhone 5c Official Release Skips U.S.
As rumored yesterday, Apple has made official an 8GB version of the iPhone 5c. As of right now, it's only available in select countries, including the UK, Australia and China. In the UK, the 8GB iPhone 5c is priced at £429, which is £40 less than the 16GB model.
This isn't a huge decrease in price, and we were expecting a steeper cut with an 8GB version, considering that the difference in price between the 16GB and 32GB versions is a healthy £80. Still, an 8GB iPhone 5c looks to be an optimal choice for folks who want an iPhone, but don't want to pay the premium price.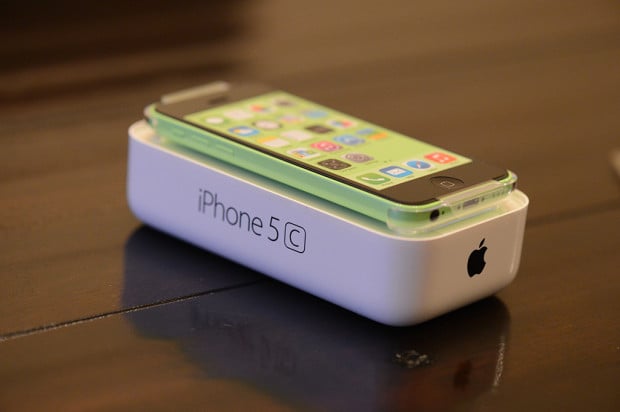 As for the status of the iPhone 4s, Apple is still selling the older device in its store, despite rumors that an 8GB iPhone 5c would replace the aging device. You can still grab the iPhone 4s for £349 — £80 cheaper than the 8GB iPhone 5c.
The 8GB iPhone 5c is exactly the same model as the one launched back in September, save for the storage space. It has the same 4-inch Retina display, an 8-megapixel camera and Apple's A6 processor. Essentially, it's the same phone as the iPhone 5, except for the new plastic outer shell that reduces the cost of the new phone.
Read: Apple Didn't Make the iPhone 5c a Cheap Phone; Retailers Did
Frankly, we weren't expecting Apple to launch a lower-capacity version of the iPhone 5c in the middle of its life cycle, despite the reports claiming otherwise. It's usually not in Apple's nature to do such a thing, but it could prove that the Cupertino-based company is looking to boost sales of an otherwise poorly-selling device, mostly thanks to the fact that most shoppers are choosing the flagship iPhone 5s, considering that it's only slightly more expensive than the iPhone 5c.
It's a little odd that we're not seeing this 8GB version hit the US, but it's entirely possible that it will arrive eventually, most likely dipping below the $500 price point off-contract.
If you're in the market for a lower-cost iPhone, does the new 8GB version of the iPhone 5c make a possible purchase more enticing? Let us know in the comments!

This article may contain affiliate links. Click here for more details.