9 Exciting Galaxy S6 Cases
Samsung partnered with a range of companies to deliver exciting Galaxy S6 cases that will arrive in time for the Galaxy S6 release date. If you want protection for the glass back of the Galaxy S6 and the beautiful design, you may need to invest in one of these exciting Galaxy S6 cases.
We've rounded up nine exciting Galaxy S6 cases from brand that we trust and love to use on our Galaxy S5, Note 4 and iPhone 6 so that you can buy one of the top Galaxy S6 cases that will arrive in time for the release in April when you get the Galaxy S6 in your hands.
There is confirmation of a waterproof Galaxy S6 Lifeproof case, but it is not coming in time for the release. There are still several exciting Galaxy S6 cases that you can buy now including an OtterBox Galaxy S6 case and a Mophie Galaxy S6 battery case is on track to arrive in April.
We expect to see carrier selection of the Galaxy S6 case options grow for the release in April, but you may not see many options when the Galaxy S6 pre-orders start.  There are plenty of affordable Galaxy S6 case options out there, so you don't need to splurge on an expensive option if you to protect your new Galaxy S6.
Samsung announced the Galaxy S6 release date at the launch on March 1st. The Galaxy S6 release date is April 10th in several countries. There is no confirmation of the specific release date on AT&T, T-Mobile, Sprint or Verizon, but the carriers did confirm that the device is coming.
With a completely new design the Galaxy S6 features a metal frame and a glass back. There is no longer a Micro SD card slot or removable battery and the Galaxy S6 is no waterproof like the Galaxy S5 is. With features falling to the side for a new design, users are looking for cases to add essential features back.
Here is a look at the most exciting Galaxy S6 cases available. You may need to wait a few weeks to order, but you should get these in time for the Galaxy S6 release date.
OtterBox Galaxy S6 Cases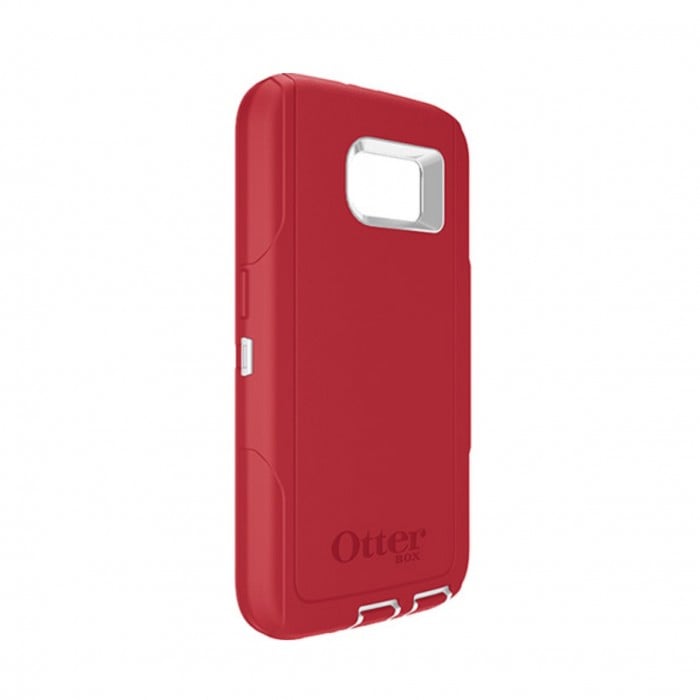 Users that need a lot of protection should check out the Galaxy S6 OtterBox cases including the Defender and Commuter series that offer a lot of protection for the device.
OtterBox Defender Galaxy S6 cases come in seven colors for the shell and seven for the cover, allowing users to combine to get the color scheme they want. The case is $49.95 and there are higher-priced options with RealTree camo and with sports teams on the back. This case includes a screen protector and port covers to keep dust out of the ports. OtterBox Defender Review.
The OtterBox Galaxy S6 Commuter case is slimmer with less protection, but a more pocketable size that appeals to many users. The dual-layer protection can absorb drops and it includes a stick on-screen protector. This case is $34.95 with the same variety of color options. OtterBox Commuter Review.

As an Amazon Associate I earn from qualifying purchases.