9 Exciting Smartphones for Fall 2013: iPhone 5S, Sony Honami & More
2013 is shaping up to be quite the year for smartphone launches with powerful, drool-worthy devices that either have launched or are launching soon. Sony's Xperia Z kicked off the year in style with a 1080p display and elegant styling that hides its waterproof and dustproof capabilities. In the first half of the year, we saw coveted flagships launch from HTC and Samsung in the form of the One and the Galaxy S4. The Optimus G Pro launch brought LG out of the shadows. Nokia continues to re-define mobile photography with the widely acclaimed Lumia 1020 and more recently the Moto X shows what Motorola is really capable of.
Can this list be topped? If you still haven't committed to a smartphone yet, continue browsing this list as these top 9 rumored phones will be closing out 2013 in style.
1. Apple iPhone 5S
No other phone can generate as much hype, buzz, and anticipation as Apple's flagship smartphone. Love it or hate it, Apple will still continue making headlines in 2013 despite a lukewarm reception to a modestly redesigned iPhone 5 last year. The iPhone 5S is said to use more or less the same iPhone 5 design. This year, the hot, new color option is a champagne gold hue to keep things upscale and classy.
If you're more technologista than fashionista, then you'll likely be happy to know that rumored features for the S generation model will include a fingerprint scanner concealed under the home button, dual LED flash for better shots when you're out on the town, and a refreshed camera likely upping the megapixel resolution to a healthy 12 or 13 megapixels to keep up with the Joneses, or rather other Android phones. Storage capacity may get increased to 128 GB, which is good for storing all those photos you snap and downloading more digital content from iTunes.
And speaking of that highly rumored fingerprint sensor, it's been rumored that rather than a dimpled home button, to accommodate this new security feature to make it easier and more secure for users to lock and unlock their iPhone devices, Apple will switch to a more bulbous button. The button itself will go premium though, eschewing the plastic construction for a sapphire glass element to protect the underlying fingerprint sensor.
2. Apple iPhone 5C
This year's special is not just a new iPhone, but two new iPhones. Can you handle it? If you can't handle the big budget flagship model, Apple is hoping to entice you with the iPhone 5C. C stands for color, and the iPhone 5C will come in an assortment of bright, fun colors to spice up your wardrobe. It's still too soon to tell whether the iPhone 5C will be a useful tech tool, a cool toy, or a fashion accessory, but the lower entry price (rumored to be between $300 and $500) may help Apple sell more phones.
Though another potential meaning for the C in iPhone 5C may be crippled. Apple is rumored to be dropping Siri on the iPhone 5C in an effort to differentiate the higher end iPhone 5S offering.
Replacing the iPhone 5's unibody aluminum construction, the iPhone 5C brings back the plastic back from the long gone era of the iPhone 3G and iPhone 3GS. Coming with similar specs as today's iPhone 5, the iPhone 5C is rumored to be replacing the iPhone 5 and is said to be selling alongside the iPhone 5S as well as the iPhone 4S. The mid-ranger will carry many of the same specs as the iPhone 5, including the hallmarked 4-inch Retina Display and 8-megapixel camera with single LED flash. Love it or hate it, the iPhone 5C will infuse a bit more whimsical fun with its alluring colors.
3. Sony Honami
Not to be left out of the party, Sony will be unveiling its camera phone competitor to the Galaxy S4 Zoom from Samsung and the acclaimed Lumia 1020 from Nokia. With a point-and-shoot camera sized sensor along with 20.7 megapixels of resolving power, the Honami itself will pack quite a bit of a punch. The successor to the Xperia Z flagship will also carry with it a new optical system that's branded as the Sony G lens, optical image stabilization, and may have waterproofing capabilities.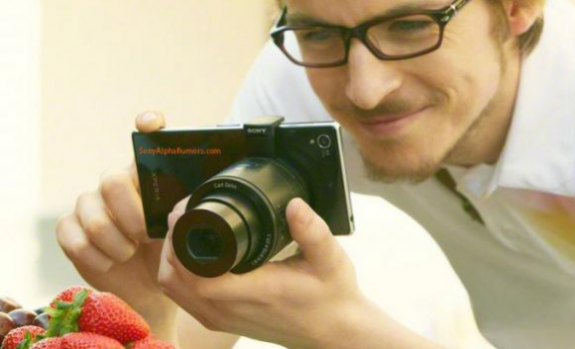 And for the serious photographers, Sony isn't holding back any punches. Optional lens attachments will turn the phone into a DSLR-like camera body where the vivid Triluminos display will serve as the camera viewfinder. Users can add DSLR-styled lenses to the camera and the lenses will pair with NFC and WiFi to send the images to the phone; this isn't those cheap zoom lenses from China that's been floating around that screws over where the camera lens is. Rather, Sony will have a zoom lens and a premium lens at launch that hooks into the phone via WiFi and magnets.
And there's also a Honami Mini that's been rumored, though it's unclear if the Mini will be making a debut in 2013.
4. Samsung Galaxy Note 3
Having found a surprising success with its Galaxy Note phablet, Samsung is widely believed to be launching its Galaxy Note 3 at this year's IFA show in Berlin. Though leaks have been all over the place, more recent leaks point to a 5.7-inch full 1080p HD display, 4G LTE support, options for either a Samsung Exynos 5 octa processor or an equally powerful Snapdragon 800 CPU, S Pen support, and potentially more storage with capacities beginning at 32 GB rather than the 16 GB starting point. A 13-megapixel camera with optical image stabilization has also been rumored as well making this device a good all-in-one for those who need a decent smartphone, tablet, and camera. The OIS tech could allow for better low light photography and recording videos that won't make you motion sick when you're playing back your footage.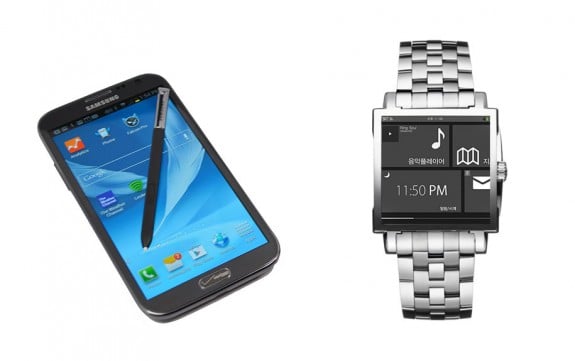 The Galaxy Note 3 will also be getting a companion in the form of the highly anticipated Galaxy Gear smartwatch.
5. Nokia Lumia Phablet
Microsoft's next major update to the Windows Phone 8 platform should allow for more powerful hardware. A rumored 6-inch Nokia phablet is rumored with new features such as a quad-core processor and a full 1080p HD display, both first for the Windows Phone platform. Additionally, the code named Bandit phablet is rumored to have a 20-megapixel camera and the Lumia design is said to have a hump to accommodate this new sensor.
It's also speculated that this camera would be different than the so-called PureView camera technology that had appeared on prior Lumias. This time, Nokia will be using a Lytro-styled camera. The camera would capture multiple images every time the shutter is depressed, with each image having a different focus point or focus distance. Typically, cameras today work in that users choose a focus point when they capture an image so that the foreground or background could be blurred to tell a more dramatic story. However, as multiple focus points are captured with multiple images, users can decide after the shot was taken to choose where they want to focus the subject of the frame on. It's part of Nokia allowing users to tell different stories from the 'same' captured image, similar to the re-framing and re-zooming feature from the 41-megapixel PureView sensor on the Lumia 1020.
6. HTC One Max
Part of the HTC One family, the HTC One Max is a phablet-sized competitor to Samsung's Galaxy Note 3 and Galaxy Mega devices. The Max would sport a larger display and use many of the features that make the HTC One popular, including the Ultrapixel camera with HTC Zoe, the HTC Sense 5.0 with Blink Feed experience, and stereo front-facing BoomSound speakers.
The Max will also have the zero-gap unibody aluminum design of the original HTC One. A recent leak suggests that the Max may also have a fingerprint sensor on the rear of the phone just below the camera module, though the credibility of that leak is highly uncertain.
7. Nexus 5
Flagship specs at rock bottom prices have been the main appeal of the Nexus series of smartphones. Coupled that with a pure Google experience without any customizations, UIs, or skins, the Nexus 5 will surely appeal to many who want a high-end phone without paying a premium price. Rumored to cost the same $300 price as the Nexus 4 for an unlocked unit, the Nexus 5 has been rumored with features like a 1080p HD display, the same quad-core Snapdragon 600 processor as that found on the flagship HTC One and Galaxy S4 from Samsung, and potentially even 4G LTE support. The unlocked price means that users won't have to sign up to a lengthy contract and the Google-branded phone will be getting software updates and patches well in advance of those updates arriving on other Android handsets. If pricing rumors are accurate, the Nexus 5 will be giving the iPhone 5C a run for its money.
It's unclear who will be manufacturing the Nexus 5 for Google. LG has been a popular candidate in the rumor mills as a partner for the Nexus 5, though the company had said earlier this summer it wasn't in discussions with Google in making the Nexus 5. Things may have changed since then, and if LG is it then it means that the LG G2 may be a good reference platform, in terms of hardware, for the Nexus smartphone. Another candidate is Google-owned Motorola Mobility. Given that Google may give Motorola the manufacturing job for Google Glass, Google may not want to give Motorola the manufacturing rights to the Nexus 5 lest it wants to upset other Android partners.
8. Moto X Mini
Details are still scarce on this one, but after launching the Moto X Motorola Mobility executives hinted that a lower cost version of the Moto X would be landing in the coming months. Dennis Woodside had commented that the model would be good both for emerging markets as well as prepaid carriers in the U.S., suggesting that the lighter edition of the Moto X will also be landing Stateside.
We'll have to wait and see what Motorola has in store for the budget model, but it may be a good competitor from Google against Apple's iPhone 5C.
9. BlackBerry Aristo A10
The BlackBerry A10 will be a 5-inch variant of the current BlackBerry Z10 smartphone. Featuring an all-touch design based on the BlackBerry 10 OS, the A10 will bring the BlackBerry hardware closer to phablet territory, though rumored difficulties of getting the best battery life with the hardware design is keeping BlackBerry from launching the A10 with the best specs available.
Like the current crop of Windows Phone 8 devices, the A10 will be capped with a 720p HD display (rather than full 1080p HD on Android flagships) and a dual-core processor (rather than quad-core CPU support with Android). Otherwise, in terms of design and functionality, it should be very similar to the Z10, just with added screen real estate.

As an Amazon Associate I earn from qualifying purchases.