9 iOS 7.1 Release Date Predictions
According to the latest rumors, the iOS 7.1 release date for iPhone, iPad and iPod touch could only be a few weeks out. Ahead of its eventual release to the public, we want to make some bold predictions about the iOS 7.1 release, the biggest release for iPhone and iPad since the arrival of iOS 7 last September.
Last November, Apple released two significant iOS 7 updates. The first, iOS 7.0.4, the update that still resides on iPhones and iPads across the United States despite the release of iOS 7.0.5 earlier this year.
Just a short time later, Apple issued the first iOS 7.1 beta in iOS 7.1 beta 1. Its November release marked the first sign of an iOS 7.1 update and its arrival put iPhone and iPad owners, particularly those dealing with iOS 7.0.4 problems, into a bit of a frenzy.
iOS x.1 updates almost always deliver key bug fixes along with new features and thus, seasoned iPhone and iPad users keep their eyes on the beta process ahead of the eventual release. The iOS 7.1 beta process has been kind to users outside of the developer program as it has revealed a number of changes that Apple appears to have made to iOS 7.1.
Since the release of iOS 7.1 beta 1, we've seen four more iOS 7.1 beta updates roll out, most recently, iOS 7.1 beta 5 which landed for owners just yesterday. The release of iOS 7.1 beta 5 was accompanied by new rumors of an iOS 7.1 release date, rumors that suggest that a public release could be close for iPhone and iPad owners.
With the iOS 7.1 release in sight, it's time that we took a look into our crystal ball and offer up our own assessment of the iOS 7.1 release date. Here now, is how we see the iOS 7.1 release date going down for iPhone, iPad and iPod touch users.
No More iOS 7.0 Updates
For our first prediction, we'll stay basic. At this point, given that we've seen five iOS 7.1 betas, given that the build number of the iOS 7.1 beta 5 is reportedly not much different than iOS 7.1 beta 4 and given that BGR, the source of the original March release date rumor has recanted and said that the release could come much sooner, we're not expecting there to be another iOS 7.0.x update.
The iOS 7.0.5 roll out is over and done, so we doubt that it rolls out to other devices and an iOS 7.0.6 update this close to the apparent release of iOS 7.1 would be extremely shocking. Instead, we think that the iOS 7.1 update will be the next update issued to iPhone, iPad and iPod touch owners around the world.
iOS 7.1 Release Date in Late February
Speaking of the iOS 7.1 release date, we think that it will land sometime during the month of February. Again, signs all point to an imminent release and BGR has been dead on with its iOS update information in the past. The site is no longer confident about the March release and all it will say is that it will arrive in the "coming weeks."
We would not be surprised if the iOS 7.1 Gold Master is released in two weeks or so with a public release following soon after. At this point, we're marking down late February on our calendars based on the current state of iOS 7.1 rumors and releases. At the very worst, we would expect an update in early March. We're close.
10AM iOS 7.1 Release Time
Apple iOS updates almost always roll out between 9 and 10:30 AM PST and we expect nothing different from iOS 7.1 at this point. iOS 7.1 betas have been released around the same time, in the morning on the west coast, and we expect the iOS 7.1 update to follow suit. It's a pattern that Apple has followed for years and we don't expect things to drastically change with this release. The company enjoys the attention a morning release brings.
Random Reboot Problem Fixed on Day One
When Apple says that it will fix an issue, it fixes the issue. Last year, we saw the company promise a fix for the iMessage bug that was bothering iPhone owners in iOS 7 and up and iOS 7.0.3 delivered a fix that wiped out the issue for a majority of users.
Earlier this year, Apple promised a fix for the springboard issue that iPhone and iPad users have been encountering in iOS 7 and we have no doubt that iOS 7.1 will deliver that fix to users. We also have no doubt that the fix will likely take care of the issue for most iPhone and iPad users. There might be some stragglers but we expect a majority of the issues to get fixed on day one.
Smooth iOS 7.1 Update Delivery
Both the iOS 7 and iOS 6 releases were marred by download and installation problems. We aren't expecting any such thing from the iOS 7.1 release date. The release of previous iOS x.1 updates has been relatively smooth, likely because they receive far less attention than the major iOS updates Apple announces on stage with its iPhones.
We think there will sporadic problems, there always are, but we're thinking that Apple's servers and software will be able to handle the initial rush to download and install the iOS 7.1 update. After all, it's had months to prepare for this day.
16GB iPhone & iPad Problems
The arrival of iOS 7 unsurprisingly delivered download problems for those using 16GB versions of the iPhone and iPad. Several members of the Gotta Be Mobile team who own 16GB iPhone 5s and 16GB iPads, were not able to download and install iOS 7 on these devices without deleting photos, videos or apps to make room.
The iOS 7 update required at least 3.1GB to 3.3GB of available storage space on the iPhone or iPad to download and unpack for the installation. Users who had less than 3.1GB of space available needed to make some room for this update. There is, of course, an easy solution but it may not be one that is available to everyone right from the outset.
To avoid having to delete files to install iOS 7.1, 16GB iPhone and iPad owners, and really owners of all variants, will need to install through iTunes. Those who cannot use iTunes will need to go to Settings -> General -> Usage to see which apps or videos are taking up the most space on the iPhone or iPad.
Tons of Complaining
Without a doubt, we expect there to be widespread complaining on social networks, on forum, and online in general about the iOS 7.1 update on its release day. We make this prediction based off years of experience and observation.
After just about every iOS update, we always hear widespread complaining about the changes that Apple has made, about perceived bugs and problems, and more specifically, about iOS battery life. Battery life complaints typically clog up social network feeds and forums immediately after a software updates release and we expect nothing less from iOS 7.1.
Whether these are Apple problem or user problems will of course be up for debate, a debate that will likely extend to the next iOS update when the process will repeat itself all over again.
No iOS 7.1 Jailbreak on Release Day
We're starting to get a read on iOS 7.1 jailbreak details and unfortunately, the news isn't good. According to iJailbreakEvasion, Apple has plugged up the exploits used by the untethered Evasi0n 7 jailbreak, something that makes a day one iOS 7.1 jailbreak extremely unlikely. Developer iH8sn0w echoes these sentiments.
While the Evad3rs jailbreak team could discover new exploits and push an iOS 7.1 jailbreak live on the iOS 7.1 jailbreak, it would be surprising. So, we expect those who are jailbroken on iOS 7.0.5 or below to have to stay on iOS 7.0 and have to avoid iOS 7.1 and all of its features, enhancements and fixes.
This doesn't rule out an iOS 7.1 jailbreak in the future, we could see one arrive in the weeks after the initial release, but we just don't think we'll see one on day one.
Very Few App Issues
The iOS beta process exists for a reason. It allows Apple and its developers to test for bugs inside the software and it also allows developers to prepare their applications for the release. When iOS 7 arrived, developers did a marvelous job of keeping their apps functional and up-to-date. Given the lengthy iOS 7.1 beta process, we expect the same thing here.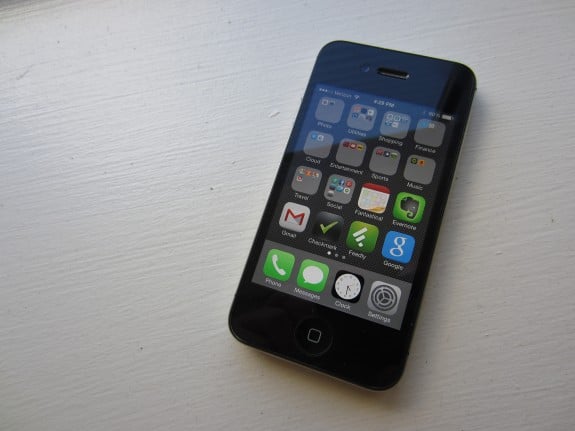 We're predicting a fairly smooth transition for most applications. There will likely be some third-party applications that display some initial problems after the arrival of iOS 7.1 but we certainly expect most of the bigger name applications to function, as normal, once iOS 7.1 is installed on the iPhone or iPad.

This article may contain affiliate links. Click here for more details.