9 Microsoft OneDrive Tips & Tricks
Adding storage to the devices that we use can be both easy and cheap. Everyday millions add a MicroSD card to their smartphone or tablet and solve almost all of their storage woes. Those with devices that don't support MicroSD cards simply plug in and external hard drive. Microsoft OneDrive, a new years old cloud-storage service, is for users who simply can't or don't want to add more physical storage to their device.
In some cases, going with Microsoft OneDrive is a practical concern. The company hands everyone 5GB free. By the time users realize they need more, they're already invested in OneDrive and how it works. Why bother switching? For others, OneDrive is a place to work with files as much as it is a way to keep files safe if something should ever happen to their device. These people are looking for data redundancy without the complex hardware setups that it used to require.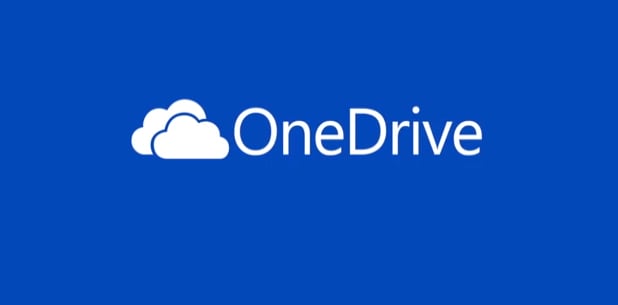 Read: What is Microsoft OneDrive?
If you're on Windows or Mac, Microsoft OneDrive is pretty decent alternative for storing your, pictures, files and more online and syncing them between multiple devices. Here are some tips for getting the best out of Microsoft OneDrive.
Skip Manually Saving with OneDrive Options for Microsoft Office
OneDrive integrates with lots of Microsoft's stop in ways you'd assume and some you wouldn't. One that definitely fits into the earlier category is Microsoft Office integration. Using OneDrive as a backbone, Microsoft Word, PowerPoint, Excel and OneNote will allow you to connect to a OneDrive account and store documents there. The idea is that you'll always have your current version available, no matter what device you're on – even Microsoft Office Online.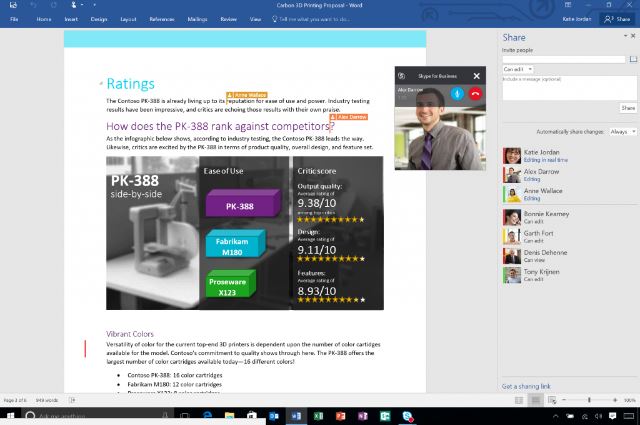 Microsoft Office Mobile, Microsoft Office 2013 and Microsoft Office 2016 each feature OneDrive syncing built-in. If you already connected a Microsoft Account, you need only decide to save in OneDrive instead of on your device. To add a Microsoft Account to your copy of Microsoft Office, tap or click on the username in the top-right corner. There should be options for syncing both business and personal accounts.
Download Microsoft OneDrive for Syncing on Windows 7 & Windows Vista
Microsoft includes built-in support for OneDrive syncing with Windows 8, Windows 8.1 and Windows 10. This absolutely doesn't mean that you can't get the service on Windows 7 without upgrading.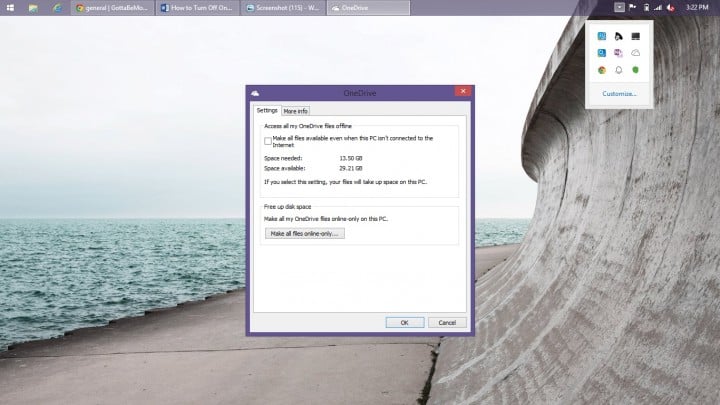 Windows 7 users can download the OneDrive app and get all the same syncing features as other users at OneDrive.com. This app also works for using with Windows Vista installed on their system. Unfortunately, Microsoft is leaving Windows XP users out in the cold with OneDrive support. That operating system is no longer supported by the service.
Change What Folders to Sync with Microsoft OneDrive
When you setup OneDrive for the first time you're asked to consider which folders you'd like to sync from your existing OneDrive account. After that, the app never asks you again.
To add a new folder that you'd like to sync or to stop syncing a folder you decided to, right-click or tap and hold on the OneDrive cloud icon in your Taskbar and select Settings. Now tap or click on the Choose Folders button.
Use Microsoft OneDrive Auto Saving
Also available from within OneDrive Settings, OneDrive has the ability to act as your default place for saving documents, pictures, video and screenshots.
Right-click or tap and hold on the cloud icon in your Taskbar. Next select Settings and look for the Auto-Save tab. This is very useful if you think you might forget to sync to OneDrive by default or you're worried about other family members forgetting.
Play Music Stored in Microsoft OneDrive from Groove Music on the Web
OneDrive's oddest relationship is with Microsoft's own Groove Music service. Microsoft encourages users to stash all of their content online, including music. If you decide to do so that's great, you'll always know where that the MP3s that you have stored are safe.
You can always play them too, Groove Music's web app connects to OneDrive, allowing you to play any of the music that you have stored there – provided it's one of the formats that it understands. It's a great way to get listening to your music on a device that isn't yours, like a library PC or a notebook that you've borrowed for the day.
Additionally, purchase a Groove Music Pass subscription for $9.99 a month and Microsoft automatically adds 100GB of cloud storage to your OneDrive allotment. Presumably, this is to encourage the music locker-like feature.
Go to OneDrive.com to Manage Storage
With Windows 8.1, Microsoft integrated OneDrive directly into the Settings app, giving users some place tangible to manage their content. The company then threw all of that work out for Windows 10.
When it comes to managing storage, save yourself some time and just go to OneDrive.com. There you can login and look at how much storage you have left on your OneDrive Account. You can also see what storage bonuses you may have racked up or purchase a storage plan. Don't bother looking for a way to manage these things on your Windows 10 PC. They're not there.
Use OneDrive.com for Sharing Photos & Embedding Documents
OneDrive.com is also the place you want to go to share files, documents or folders with other people. The site lets you open up a folder to the entire world, or require that only people you've given permission to get access. It's a great way to share anything that you don't want to have to store on a flash drive or burn to a DVD.
Add Microsoft OneDrive Apps to Your iPhone and Android Device for Picture Syncing
Again, one of the biggest selling points of Microsoft OneDrive is that it lets you get from out under your storage worries. So what if your device breaks, you have everything that you need stored somewhere else. Many don't realize that you can get that same peace of mind with OneDrive for iPhone and Android.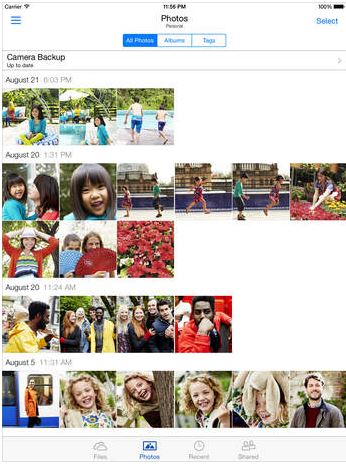 Both apps let you automatically upload your picture and video directly to Microsoft's servers. OneDrive itself will then make those pictures available on your other devices, all without you having to do any work. OneDrive for iPhone and OneDrive for Android are free to download and use, though you may find yourself purchasing more storage if you use them frequently.
OneDrive support is built into Microsoft's Windows 10 Mobile operating system too.
Keep Your Eye on the OneDrive Recycle Bin
Accidentally deleted something that you needed? Like your Windows PC, OneDrive has a Recycle Bin that lets you restore files and folders that you deleted by accident. To access it you need to login to OneDrive.com and look for it on the left menu.
Good luck using Microsoft OneDrive.

As an Amazon Associate I earn from qualifying purchases.