9 Most Exciting Xbox One & PS4 Games Coming This Year
First-party games built by the console makers themselves always get the most attention. Theoretically, that's because they're essential to each platform. Microsoft, Sony and Nintendo make exclusive games for the Xbox One, Wii U and PS4 because they want gamers to buy their console over others. If first-party Xbox One, Wii U and PS4 games are the lure than games made by third-party developers with no immediate connection to the console makers are the main course. These developers aren't focused on pushing one hardware specific feature above another or getting gamers over to their hardware platform. Instead, third-party studios like 2K Games, Ubisoft and Activision are trying to make great games that'll sell very, very well.
The fall and winter are stuffed with exciting third-party Xbox One, Wii U and PS4 games. These titles are from multiple genres. Assassin's Creed Syndicate is an open-world adventure game from Ubisoft taking place in London, England and is set during the Industrial Revolution. Call of Duty: Black Ops 3 takes place in the future and features soldiers with mechanized, enhanced limbs that aid them in defeating their enemies. Just Dance 2016 is a motion game that lets users dance to their favorite popular audio tracks, complete with choreography.
Here are the most exciting Xbox One, Wii U and PS4 games coming this winter and holiday shopping season.
Assassin's Creed Syndicate – October 23rd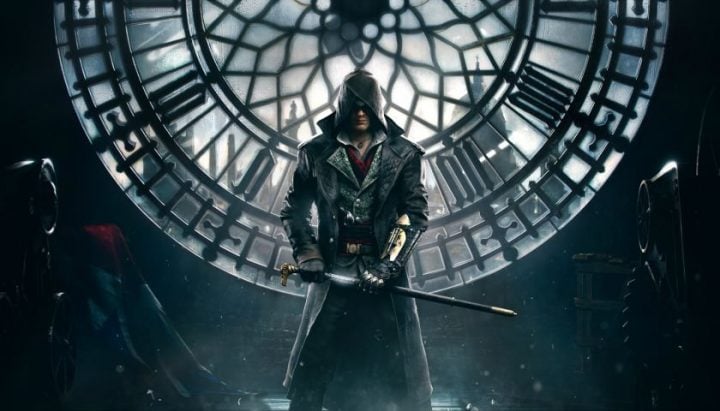 Arriving on October 23rd is Assassin's Creed Syndicate. Developer Ubisoft is giving buyers a two-for-one special. This game focuses on the efforts of two twins to reclaim London from the affluent and corrupt. Evie Frye is a typical member of the Assassin Order, cunning and methodical. Jacob Frye is a brash street brawler who does damage with a pair of brass knuckles and a sword cane.
Read: Critical Assassin's Creed Syndicate Side-Missions Revealed
There isn't a multiplayer experience for this game, but Ubisoft is promising a massive world, filled with activities and ways to make money. To become a formidable force players conquer different gangs and merge them with their own Rooks gang. Charles Darwin and Charles Dickens are already confirmed for the game's extra content. The game also has downloadable content featuring Jack The Ripper on the way. Assassin's Creed Syndicate is coming to PS4, Xbox One and Windows PCs.

This article may contain affiliate links. Click here for more details.