9 Reasons to Upgrade to Xbox One This Holiday
For Microsoft's Xbox One entertainment console to be a success this holiday season, the company needs you. More broadly, it needs more people that purchased an Xbox 360, it's previous generation console, to make the upgrade to Xbox One. It's spent the entire year, getting itself ready, revamping the Xbox One interface that users hated, extending its Games with Gold program and introducing Xbox One Backwards Compatibility.
Despite having introduced a ton of new features and changes this year, the core of the Xbox One experience remains the same. Microsoft is hoping that there's a market for a video game console with a well-balanced entertainment experience for the entire family – even if it isn't necessarily saying that in any of its marketing. Kinect for Xbox One still allows users to navigate the console's interface with just their voice. An expanded line-up of entertainment apps introduced this year makes it incredibly easy to watch or listen to whatever you want – now without a cable subscription. The Xbox One owners have the latest Halo, Forza and Tomb Raider games to play, each available in their very own hardware bundle. That saves upgrades some money on holiday purchases.
There are a lot of reasons to upgrade to Xbox One this holiday season if you already have an Xbox 360. Gotta Be Mobile has the definitive list.
2016 Gaming Line-Up
2015 was a big year for the Xbox One. It's line-up of exclusive games grew by very, very large margins. We don't know what 2016 holds entirely for the Xbox One. We do know a lot about a few of the most high-profile launches coming over the next year.
Remedy and Microsoft had planned to release Quantum Break during 2015, but the release was bumped because there were already too many high-profile games coming. That's according to Microsoft and Remedy; for all we know the game could have needed more time in development. Regardless, the game about pseudo-super hero using time manipulation to revenge his brother is coming on April 5th, 2016.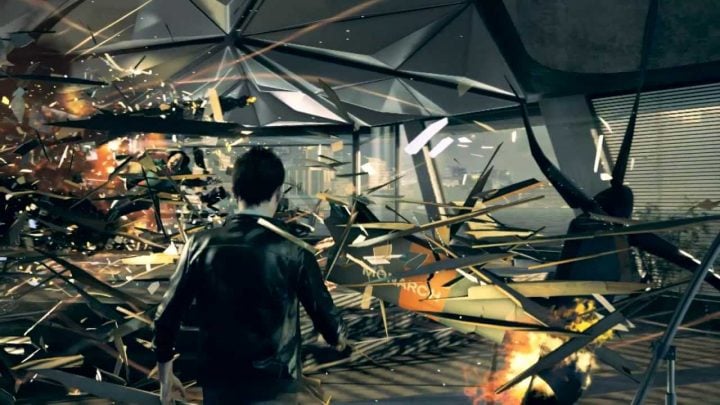 Read: Quantum Break Release Delayed Into 2016
Coming sometime in late 2016 is Gears of War 4, the first direct sequel that we've seen in the third-person shooter franchise in years. Gears of War is perhaps Microsoft's second biggest gaming franchise. Certainly, this new entry should be big enough to compete with the launch of Halo 5: Guardians this year. Crackdown 3 is rumored for release, with those working on the game hinting at a beta release of the multiplayer portion of the game to GameSpot, at least. ReCore and Scalebound are coming sometime in 2016 too.
All of these games are headed to the Xbox One. You won't get to play them on the Xbox 360.
New Xbox One Experience
The New Xbox One Experience is a software update that adds some new social networking features and design to the software that powers the Xbox One. Another way of looking at it, the New Xbox One Experience is a return to the things that made the Xbox 360 easy to use.
Microsoft has kept the console's most important features intact. You can still snap an app to the side of your screen and multitask for example. Voice navigation with Kinect is still possible too.
Users coming the Xbox 360 will notice that the Xbox One's interface is separated into exactly the same areas as their old console. There's Home, Community and Store. Double tapping the glowing Xbox One logo on an Xbox One controller brings up a Guide that's very similar to the Guide on Xbox One. It's filled with party management, access to settings and more.
Read: Stunning New Xbox One Experience Revealed
Xbox One Backwards Compatibility
Microsoft is working hard to bring Xbox 360 games to the Xbox One. This past November we finally received the first batch of games available through the Xbox One Backwards Compatibility program.
Read: Xbox One Backwards Compatibility Games Revealed
Games that belong to the program are yours to bring with you over to the Xbox One. You simply slide your disc into the Xbox One and a digital download of the game unlocks. Game saves stored on Microsoft's servers from the Xbox 360 download automatically. Digital games you've already purchased are available through the program too. These games have multiplayer just like they did on Xbox 360. What's more, users can stream them, share video clips from them and play all the same downloadable content that debuted with the game.
There are a little over one-hundred different games currently available through the Xbox One Backwards Compatibility Program. More are coming each month, according to Microsoft. This December Halo Wars is among the titles being added.
App Snapping & Multitasking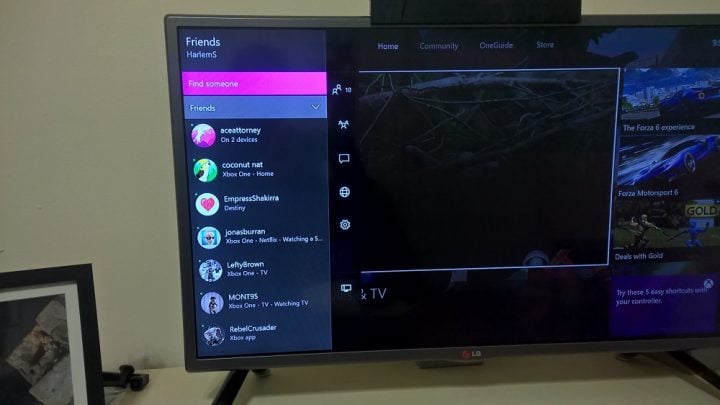 The Xbox 360 is getting on in age. This happens to everything that we own – digital or otherwise. More available power means more apps and new features that just aren't available on the Xbox 360 but are available on the Xbox One. Snapping apps and game streaming are two of these.
The Xbox One does a much better job at segmenting what's going on in your games from what's happening outside them. This allows the Xbox One to do things never tried on the Xbox 360. Leave a game and switch to an app on Microsoft's latest console and your game is still open. Besides having one game open, you can snap an app and listen to music or watch television while you game. If the Xbox One is in another room gamers can still play tittles by plugging in an Xbox One controller and streaming footage to a notebook, tablet or 2-in-1 equipped with Windows 10.
Xbox Live & Xbox One Game Sharing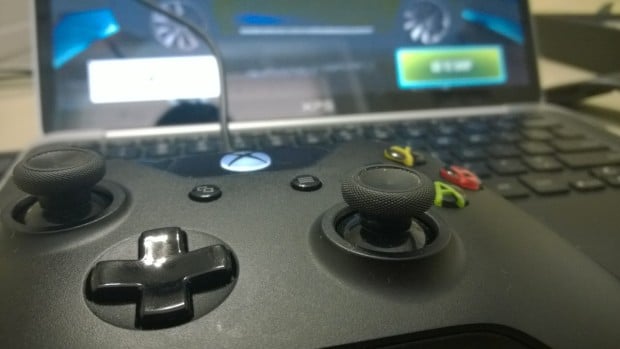 The Xbox 360 segments users off, forcing them to purchase two copies of a game if they want to play on different consoles at the same time and separate Xbox Live Gold subscriptions. That's not the case with Xbox One.
The Xbox One has something called Xbox Live Home Gold. When logged into any Xbox One, a user can grant everyone on that console access to their games library and Xbox Live Gold subscription for online multiplayer. Assigning a specific console "Home" status permanently grants the other users of the console Xbox Live Gold and access to any digital games associated with that account – even when that account isn't logged in.
Upgrading to Xbox One can save money on Xbox Live Gold multiplayer with family and friends.
Xbox Live Games With Gold
Chances are that if you have an Xbox 360 you subscribe to Xbox Live Gold and add no less than two new games to your growing library a month. Microsoft has kept that feature around for Xbox One owners. Microsoft says that going forward, all of those games will come to the Xbox One through the Backwards Compatibility Program. Remember, your Xbox Live Gold subscription applies to the Xbox One too.
Day One Digital Purchases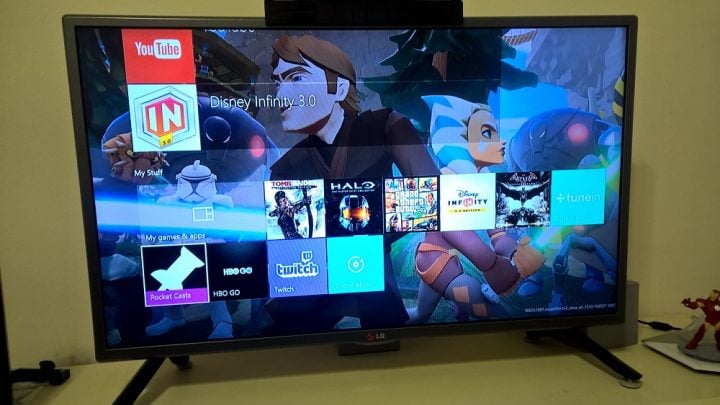 With the Xbox 360 digital games were an excellent way to save yourself from having to get off the couch to save a disc. That's still true on the Xbox One. What's more, buying digital saves you from having to purchase two copies of the same game.
All of that would be worthless if Microsoft hadn't negotiated for better terms with game publishers and retail outlets on release schedules. On the Xbox 360, digital games seemed to appear whenever their publisher felt that they should. Sometimes a digital game would arrive on the same day. Other games would have their digital versions debut months after the disc version. Simply put, playing a game on release day required you to wait at a GameStop or Best Buy. With the Xbox One, that's no longer a burden. Digital games arrive at the same time as disc games. More often than not, these digital games include the same extras that shoppers would get at GameStop.
Holiday 2015 Console Bundles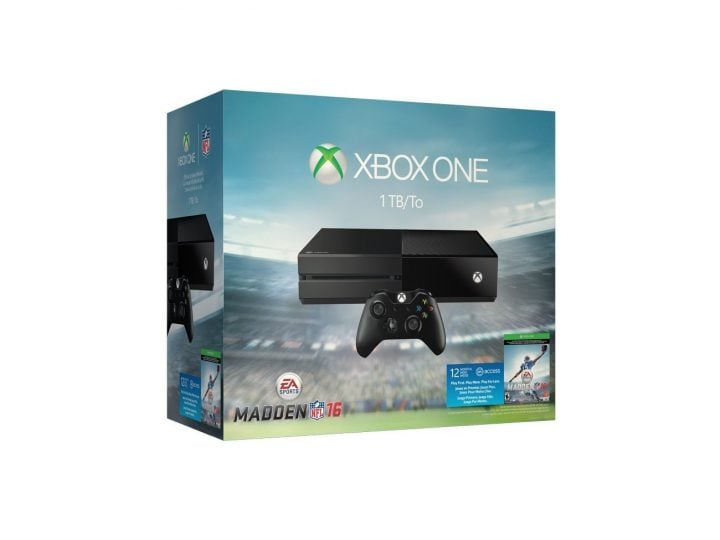 Microsoft has more than a few holiday console bundles available for purchase. If you plan on picking up a specific game, get the corresponding holiday bundle. There are Xbox One consoles with Halo 5: Guardians, Lego The Movie Videogame, Gears of War Ultimate Edition, Madden NFL 16, FIFA 16, Rise of the Tomb Raider, Fallout 4 and Forza Motorsport 6.
Read: The Xbox One Upgrade: What You Need to Know
Voice Commands, Streaming & TV Features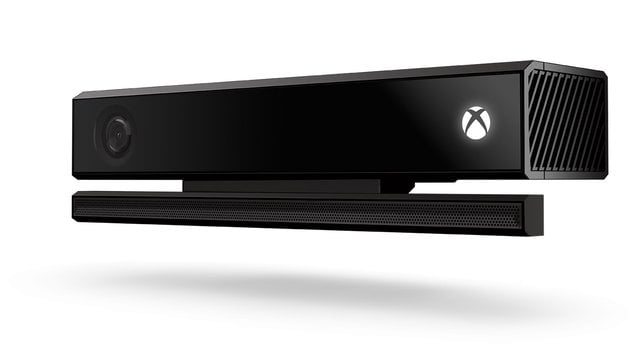 The Xbox 360 has voice commands for certain apps. The Xbox One allows you to navigate the entire interface with a voice command – provided that you have an Xbox One with a Kinect sensor plugged in. When the Xbox One launched Microsoft made a big deal about being able to pair the Xbox One with a cable receiver and navigate every channel. This is still possible.
In recent years, Microsoft has leaned towards broadcast television and entertainment apps. The Xbox OneGuide is still the single best plays to find out what's on, but now you can add a tuner to your console and watch broadcast television and record up to 30 minutes of footage. Microsoft plans to add full DVR capability sometime in 2016. Apps like Sling TV let you watch cable channels for as little as $20 a month, without a cable contract from Comcast or Verizon.
Read: The Xbox One Upgrade What You Need to Know
Only you can decide whether getting an Xbox One is something you'd like to do. The advantages are clear though, in addressing the concerns of users and potential buyers, Microsoft has made the Xbox One a worthy upgrade for anyone with an Xbox 360.