9 Reasons You Should Update to iOS 7.1 Today
Some iPhone and iPad owners installed iOS 7.1 the day that it came out. Others, are still lingering on iOS 7.0.6 and below. For those that maybe need a push over the fence, here are 10 very good reasons to think about installing Apple's new iOS 7.1 update for the iPhone, iPod touch and iPad right now.
In November, Apple released the iOS 7.1 update into the beta program. Months later, after much prodding by Apple engineers and the company's extensive network of developers, the iOS 7.1 update has finally touched down for the general public.
iOS 7.1 is not your typical iOS update. It's not quite as big as a major update like iOS 7 but it's not small like the iOS 7.0.6 and iOS 7.0.4 updates that came after September's iOS 7 release. Instead, iOS 7.1 is somewhere in the middle. The update not only brings fixes and enhancements but it also brings design tweaks and new features with it as well. That's why we keep calling it a bridge to iOS 8.
For these reasons, many of iPhone and iPad owners chose to install the iOS 7.1 update on day one. In fact, after 24 hours, Chitka says that 6% of all iOS devices were running iOS 7.1. The analytics firm has updated its data and now says that 12% of all iOS devices are running Apple's brand new software.
That represents a lot of people but it's still only a fraction of iPhone and iPad users around the world. While there are some legitimate reasons to hold off on installing iOS 7.1, there are also some very good reasons why those on iOS 7.0.6 and below should think about installing the iOS 7.1 update.
Why You Should Install iOS 7.1 Today
It Improves Overall Performance
In the iOS 7.1 change log, Apple noted that the update would, in particular, enhance performance on the iPhone 4. We now know that the company wasn't lying as iPhone 4 users are reporting better performance on iOS 7.1.
iPhone 4 owners aren't alone though. We've also seen noticeable performance improvements on the iPhone 5 and the iPad 3. The UI is much more fluid thanks to changes to iOS 7's animations. Overall, it feels much faster than iOS 7 did. iOS 7.0 users, particularly those with older devices experiencing sluggishness, should really think about installing iOS 7.1.
It Fixes Crashes
One of the major fixes that arrived with iOS 7.1 was a remedy for the crashes that plagued iPhone and iPad owners. The springboard issues, which seemed to center around Apple's crop of 64-bit devices (iPhone 5s, iPad Air, iPad mini with Retina), have been resolved inside of Apple's brand new update.
We haven't seen any random reboots since installing the update and feedback from other iPhone and iPad owners has been positive. Those who are experiencing the issues inside iOS 7.0.6 and below would be wise to install iOS 7.1 because there is a very good chance that those issues will dissipate once it's on board.
It Fixes Touch ID
Touch ID is what Apple calls the fingerprint sensor that's embedded inside of the home button. It allows for easy access to the home screen and it adds another layer of security to the iPhone 5s.
Unfortunately, in iOS 7.0, the feature was finicky and unreliable for many iPhone 5s users. Our own Josh Smith says that the device would start forgetting prints after a few weeks and that it would take several attempts to unlock the iPhone 5s. This is obviously not what Apple intended and thus, the company rolled out a fix for the problems in iOS 7.1.
Over the past four days, Touch ID has been much more reliable and while things could certainly deteriorate over the next few weeks, we've seen enough improvement to warrant an upgrade to iOS 7.1.
It Adds Security
If you haven't already updated to iOS 7.0.6, iOS 7.1 is going to bring a much needed security patch to your iPhone or iPad. iOS 7.0.6 patched up a vulnerability inside iOS 7 that allowed for easy access to information over a public Wi-Fi network. Nefarious users could exploit the hole and potentially snag passwords and credit card information.
Those that remain on iOS 7.0.5 and below remain susceptible to an attack making an upgrade to iOS 7.1 an extremely wise decision as it makes your iPhone and iPad more secure.
The iPhone 5s Camera App Got Better
With iOS 7.1, Apple has added a feature called HDR Auto. In iOS 7.0, the software would disable HDR each time the camera app was closed. This new HDR Auto option makes things much easier. When toggled on, iPhone 5s users will no longer have to keep enabling it after closing down the app.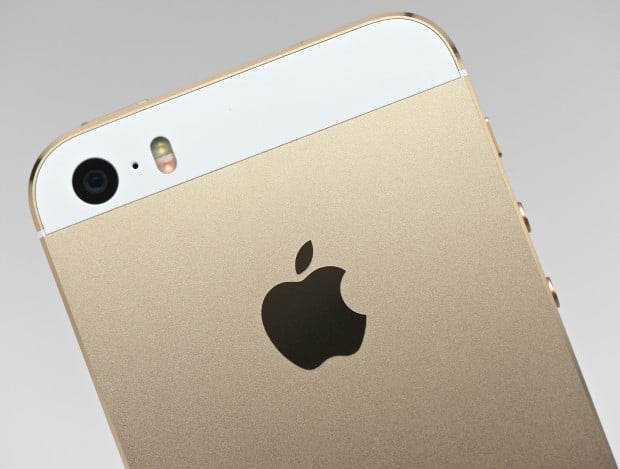 With HDR Auto enabled, you won't have to worry about enabling, or disabling the feature ever again. iOS 7.1 will take care of it for you. It's a small feature but it's important and another reason why iPhone 5s users should think about installing the iOS 7.1 update immediately.
iTunes Radio is Slicker
Apple has added some big changes to iTunes Radio, its built-in competitor to services like Pandora. The company has added a useful search field above its Featured Stations option which makes station creation a whole lot easier.
Buying albums only requires a press of a button and the company has changed the look of iTunes Radio to better match the look of iOS 7. Subscribing to iTunes Match also means that you get an ad-free version of iTunes Radio.  Those who use iTunes Radio a lot should really think about installing the new update. The changes are small but they're extremely useful.
You'll No Longer Get Motion Sickness
Shortly after iOS 7.0 arrived in September, iPhone and iPad owners began to complain about the parallax effect that Apple included inside its new software. The parallax effect gave iOS 7 a 3D style look but it also gave users stomach aches due to the movement of the animations. Apple added a Reduce Motion feature inside iOS 7.0.3 but the problem remained for some.
iOS 7.1 all but wipes out the potential for motion sickness thanks to some new animations that make it easier on the eyes. The Guardian's Craig Grannell points out some of these subtle changes:
With Reduce Motion active, the app-switcher — which had previously retained a lurching zoom and slide when opened and closed — is tamed with the same crossfade effects folders use. Weather's parallax backgrounds are gone. And in Messages, the entire scrolling area moves as one, rather than before where each message playfully slid around as if on ice but also had the potential to trigger motion sickness and vertigo.
So, if iOS 7.0. was making you feel sick to your stomach, it might be in your best interest to install iOS 7.1 right now.
Siri Has Improved
Apple has improved Siri in iOS 7.1. These aren't massive changes but they are still likeable ones nonetheless. Apple has added more natural sounding voices for Mandarin Chinese, UK English, Australian English, and Japanese. That's huge for native speakers and for Americans that get tired of the usual accent.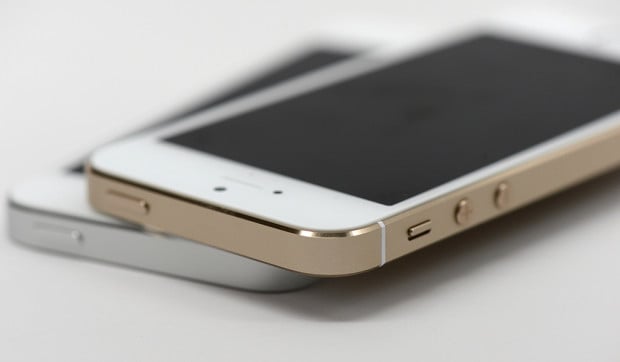 Siri also no longer interrupts you. In iOS 7.0, Siri wouldn't know when your query ended. Often times, a pause would result in it bringing up early results. Now, users need only to hold down the home button and release when the talking is complete.
The Calendar App Is Better
iPhone and iPad owners who use the stock Calendar application will like what Apple's done with it in iOS 7.1. There is now a handy way to look at events in the months view and it has also added a ton of country specific holidays to the calendar for you to peruse. The former might seem like a small feature but it's really going to be useful for iPhone and iPad owners who have a ton of events on their plate.

This article may contain affiliate links. Click here for more details.