9 Things to Know About the iPad iOS 9.3.5 Update
Apple recently rolled out an iPad iOS 9.3.5 update and today we want to take a look at the important things owners of Apple's various slates need to know about the iPad iOS 9.3.5 update as we push away from its release date.
Earlier this year, Apple rolled out an iOS 9.3.2 update. The iOS 9.3.2 update delivered security patches and bug fixes to the iPad Air, iPad mini and iPad. It also brought problems to many iPad users.
In an effort to improve iOS 9's performance, Apple rolled out another version of iOS 9.3. The iOS 9.3.3 update delivered more fixes and more security patches for lingering problems.
More recently, Apple's unleashed two more iOS 9.3 updates. An iOS 9.3.4 update and a brand new iOS 9.3.5 update that tackles some serious security flaws.
The next time you check for an update on your iPad, you might encounter iOS 9.3.5. For iOS 9.3.4 users, iOS 9.3.5 is a small update with some huge security patches on board. For the rest of you, it's a much larger update thanks to Apple's previous versions of iOS 9.
iOS 9.3.5 is a tiny update but there's a lot iPad Air/iPad/iPad mini users need to know about it. And that's why we're looking at it today.
This iPad iOS 9.3.5 roundup includes a quick review of the software, a look at iPad iOS 9.3.5 problems, the status of the iOS 9.3.4 downgrade, and more.
iOS 9.3.5 on iPad: Impressions & Performance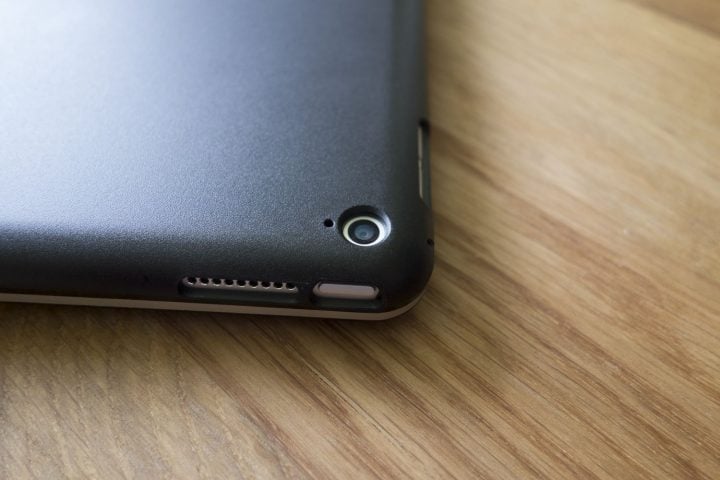 We installed Apple's new iOS 9.3.5 update on three versions of the iPad: The iPad Air 2, the iPad Air, and the iPad mini 2. We've been keeping an eye on performance and here's what we've found.
So far, we haven't run into any issues with battery life on our three slates. All our iPads are holding a solid charge during use and when in standby. If you're seeing battery life problems, there's a good chance they aren't related to iOS 9.3.5.
We haven't noticed any issues with connectivity. Wi-Fi and Bluetooth are both holding up well after a few weeks with iOS 9.3.5 on board.
We've tested the tablets on several different ISPs and routers and we've also tested them with various Bluetooth devices including speakers and headsets. We haven't seen anything out of the ordinary which is a very good sign.
Third-party apps are working fine on all three though we can't profess to have used every single app on the App Store. If you're concerned about performance, read recent app reviews from iOS 9.3.5 users.
We haven't run into any experience-breaking iOS 9.3.5 bugs and the Control Center/keyboard/Notification Center lag that affected the iPad mini 2 on previous versions of iOS 9 hasn't returned.
If you're already on iOS 9.3.4, you'll want to think about moving to iOS 9.3.5 because it brings important security patches.
If you're coming from something older, you'll want to seek out a second or third opinion before committing to Apple's current iOS 9 update.
That said, most of you should probably install it today.