9 Tips to Shop Black Friday Like a Pro
If you want to get the best Black Friday Deals, and still have a fun time shopping on November 25th, 2011, you need to be prepared.
I've been shopping Black Friday for over a decade, and writing about how to get the best Black Friday deals for years.
This year, I decided to let you in on the secrets of shopping Black Friday like a pro. Secrets I shared with friends and family, but haven't put into a single guide to help you shop smarter on Black Friday.
From preparation to payment, these steps will help you enjoy the Black Friday and Cyber Monday shopping extravaganza that is already in full swing. Whether in line at your local store or online at your grandma's house, here's how to be a Black Friday Pro.
Preparation
Right now is the time to start doing your Black Friday research. You can start by checking out our Black Friday guides shown below.
In addition to these deals, you should go check out the Black Friday ad scans that are available on numerous sites like bfads.net and BlackFriday.fm. Keep in mind these ads may change slightly from the ones you see in your local paper an online on Thanksgiving, but you can get a good idea. The most important thing to remember is never trust the retail prices on these ads.
As I mentioned in my Black Friday Retail Ripoffs post, many times retail prices and saving are inflated. We already saw this with the Staples Black Friday ad, which lists the Nook Color for $199 and screams $50 off. The normal price of the Nook Color is $199, not $250.
Pick Your Purchases
If you don't pick your top Black Friday purchases now, you're setting yourself up for failure. If you decide what to buy on Black Friday, you'll miss out on good deals and make costly mistakes buying bad deals.
Brand name HDTVs won't be at the lowest prices until December, and there are a number of bad Black Friday deals out there, like this Sylvania tablet.
Figure out what you plan to buy, and start your research now.
Research
Instead of just relying on the information giving in store ads and on retailer websites, you should read the reviews for products you want to buy right now. Look on Amazon.com and on the manufacturer sites for computers.
Next up, check the prices on Amazon and on other retailers to see what the current best deal prices are. CamelCamelCamel is a good place to see the price history of a number of items, and you can also use Google Shopping and Bing Shopping to look up comparable deals.
Game Plan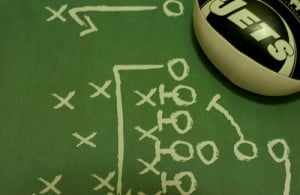 Now that you have done all of your research, you should have a game plan in mind of the products you want, and more important — the prices you want and the prices you are willing to pay.
What's the difference between these prices? Well, if you look at our Black Friday iPod Touch deals, you'll see how this plays in. Obviously, we all want the cheapest price and the highest gift card, but if there is another deal we want at Target, it is worth paying $1o more.
Also keep in mind the value of your time. Many years, I am able to pay $10 to $20 more to get an item online at Amazon.com during the Black Friday shuffle. But, I save on up front tax charges and avoid waiting in line for hours.
I recommend keeping a small spreadsheet of the deals you really want, or saving links to Evernote so you can find them easily when you sit down to talk Black Friday with friends and family on thanksgiving. I like to pull up my list on my phone or iPad.
Black Friday Success
Thanks to your research, you are already ahead of the uninformed masses that plan to camp out for hours, if not a full day, to get one Black Friday deal. Instead of waiting in line this long, order anything you can online. You can see a list of online Black Friday sales times in our previous coverage, and look for official start times on the ads you will see on retailer websites. If you want up to the minute sales information, you should follow your favorite retailers on Twitter and Facebook.
Even if you do lineup, carry your phone and try to score the deals ahead of the actual store opening. Tap, tap, tap and you can go home and enjoy leftovers.
If you are going to wait in line, pick the store with the most items you want, because there is no going to a second retailer for doorbusters. You should have your list on your phone so you can get all your requests in when they stat handing out tickets. If you aren't familiar, stores like Best Buy will hand out tickets starting at the front of the line so that there is no mad dash for high ticket items. Expect the lines to start 18-24 hours before opening at big retailers like Best Buy, with doorbuster spots filling up before evening.
Don't be a Doorbuster Dummy 
If you do end up on the sort end of the doorbuster deals, don't just buy the next model up or some other product the salesperson points you to. Stop, go home and resolve to purchase your items online or in store at the next sale.

Retailers only stock a limited amount of the high discount doorbuster items because they know that disappointed shoppers will often buy the next step up, which they have plenty of stock. This is a surefire way to spend too much. You can expect big deals on Cyber Monday, throughout December and even right after CES in January.
Be a Credit Card Consumer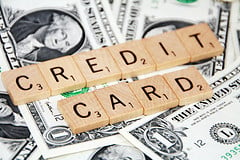 If you are shopping on Black Friday, put it on your credit card. Do plan to pay it off next month, but use your credit card.
Many Visa, MasterCard and American Express cards offer warranty extension as a free service. If you buy your computer, iPad, iPod Touch or HDTV on it, you can score a year of free coverage.
You can also get the protection from online Black Friday deals that don't deliver. If something goes wrong, you can initiate a chargeback. Not possible on debit cards.
Don't Open Right Away
If you do buy anything that you haven't researched, or that you only found a few reviews on, don't open it. Waiting a few days can be tough, but if you are unsure, you can look for reviews from other shoppers and decide if you should return it. Obviously store return policies will vary, but when in doubt, wait it out.
After You Order
For any Black Friday purchases you make online, I recommend using GoSlice and the Slice mobile app to track your purchases. In addition to alerting you to shipments and deliveries, you can get price drop alerts for your purchases.
Many retailers offer 30 day price guarantees on big purchases, so this is especially important for HDTVs and appliances.
—
Images: Apple Black Friday via jardenberg, Gameplan via idovermani, Credit card via 401K

As an Amazon Associate I earn from qualifying purchases.