A Christmas Wish List for Tablet PC and Mobile Users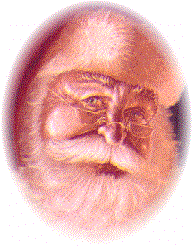 Time for my annual Christmas Wish List of things I'd like to see for Tablet PC, UMPC, and Mobile PC users. (Here's a link to last year's.) These aren't gadgets I'd like to see under mine or anyone's tree, nor are they predictions. Instead these are things I'd like to see happen. As always, I'm an impatient old elf, when it comes to these sorts of things.
I'd like to see the many solutions we have floating around for coordinating our life ""in the cloud" with our life ""on the desktop" advance to a point where we all might feel a little more comfortable.
I'd like to see Intel come up with a better marketing strategy, and clearer communication strategy, for and about its chip speeds. The average user has a hard enough time figuring out what's what these days. When yesterday's chip speed compared to today's is really meaningless, somebody needs to spell it out a bit more clearly.
I'd like to see UMPC makers (and MID makers for that matter) recognize the importance of Inking and come out with a UMPC (or MID) that allows accurate note taking ability. There is need for a small device that can do more than play media, show pictures, and manipulate icons with a touch interface.
I'd like to see small mobile device makers quit thinking about the stylus as a throw in, and actually design one that is comfortable and efficient to use.
I'd like to see the CEO's of the companies that keep coming up with these tiny keyboards for mobile devices be forced to use them for at least 90 days before they sign off on the design.
I'd like to see the rush to advertising on everything in order to provide free software and services slow down a little bit. I'm just asking here, but do you know anyone who has ever clicked on an ad? I don't.
I'd like to see the good folks at Dell who think the pricing of the new Latitude XT is a good bargain reexamine their thoughts on this, and quickly.
I'd like to see Amazon, Apple, and other on-line music vendors who launched DRM free efforts succeed in a big way. DRM is still a curse and slows so much of everything down.
I'd like to see Apple come out with a Tablet this year, sooner rather than later.
I'd like to see Microsoft figure out just how woeful its marketing efforts are and put in a major course correction here. Now, please.
I'd like to see mobile computer OEMs take a lesson from Asus and the Eee PC, (and also jkk's moding by adding a touch screen to it.) These price points don't have to be so high.
I'd still like to see more direct Inking in the operating system.
I'd like to see Google's push to open up in mobile connectivity succeed in a big way.
Oh, and as always, whirled peas.
What's on your Christmas Wish List?

This article may contain affiliate links. Click here for more details.