A Christmas Wish List For Tablet PC and Mobile Users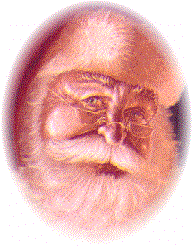 So, here's a Christmas Wish List for Tablet PC, UMPC, and mobile enthusiasts. No, it isn't about what gadgets I'd like under the tree. It is more about things I'd like to see occur. Many of which are already on the way. Call me an impatient old elf.
I'd like to see manufacturers of small mobile devices all adopt mini-usb plugs for chargers. Enough of different tips and plugs for different devices.
I'd love to see better battery life for mobile devices sooner rather than later, and not just with the use of extended batteries. Electrovaya and Fujitsu seem to have made some headway, how about the rest of the gang joining up? Gotta be cheaper to develop that than dealing with recalls for using exploding Sony Batteries.
I'd like to see vendors and OEMs actually have product on hand and available for shipping when they announce a product is available. We're all getting tired of that game.
I'd like to see Vista drivers for devices sooner rather than later.
I'd like to see Tablet PC and UMPC OEMs inlcude an extra pen or stylus with their devices.
I'd like to see more dual or multi-touch screen options and better palm rejection.
I'd like to see more print media use delivery mechanisms like The New York Times Reader for digital content.
I'd like to see the end of silly DRM schemes. With reports out that digital music sales are slowing and an increase in book sales even with Google's Book Search, isn't it time we stopped punishing good customers with the myth that everybody steals content?
I'd like to see a Vista Powertoy or some other right click utility with the functionality of the XP Image Resizer powertoy. Sure, I can open up Paint.net or some other graphics program, but why should I need to in order to quickly resize and image?
I'd like to see the rate of convergence between hardware and operating systems accelerate. Come on Parallels.
I'd like to see a similar convergence with media players and distributed media. Time to let the customer have some choice and not be locked into silos.
I'd like to see Skype have better and more consistent quality.
I'd like to see more direct inking in the operating system and other applications.
Oh, and whirled peas.
What's on your Christmas Wish List?

As an Amazon Associate I earn from qualifying purchases.