A Few Useful Surface RT Hints and Tips
This is just a quick post to pass on a few useful links to hints and tips for those might be exploring the Windows RT experience. These all come from links to other sites where those folks did all the work, so credit where credit is due. With any new OS there are always things to explore and discover and the RT version of Windows 8 is no different. In fact, on some levels the discovery might require a little more elbow grease. But then, that's part of the joy for geeks, is it not?
Starting off here there's a report out via Ed Bott on Twitter that links to a Microsoft FAQ that lets you know just how much native disk space you have on a new Surface RT. Here's a screen clip from that FAQ. (Note I had difficulty with that link in Firefox and Chrome browsers, but it worked fine in IE or Safari.)
So, if you worried about storage for data, and you have an SD card you might want to take a look at this tutorial from The Shiny Surface. First, know that natively, data stored an SD card is not accessible via the Windows Libraries. The tutorial shows you a method to change that so that data content can be accessed through Libraries. This comes in handy if you have pictures, video, or music on your SD card and you want to access it from the native Windows Apps in the Metro interface. Note that you can always open that content up by going to your SD card in Windows Explorer and selecting it, but this way it should show up in your library.
Gestures and Keyboard Shortcuts
If you're looking for a handy guide to some of the Gestures to swipe things around on your Surface and also some keyboard shortcuts, Matt Miller has put together a quick list that might be worth hanging on to.
Rotation Lock
Paul Thurrott has put up a quick tip that shows you how to lock or unlock rotation on the Surface RT.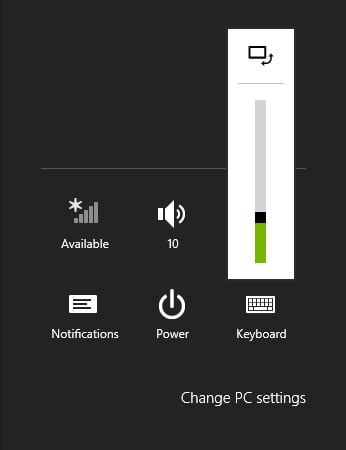 And here are a couple of links to posts I've written on the Surface RT.
Microsoft Surface RT: This Thing Confuses Me
Does Your Tablet Need a Keyboard: Microsoft Surface RT Absolutely Does
All My Storage: And App to Access Dropbox on your Surface RT

As an Amazon Associate I earn from qualifying purchases.