a-JAYS Four Ear Buds Review: Tangle Free & iOS Remote Control
The a-JAYS Four Ear Buds solve the age old problem of tangled earbuds and pack in a handy iOS remote control and decent sound.
a-JAYS hits it out of the park with their a-JAYS Four Ear Buds for iPhone or iPad.
The headphones use a flat, "tangle-free", cable instead of the traditional round headphone cables.
The rubber cord doesn't tangle, even when I bunched them up and put them in my pants pocket or my computer bag.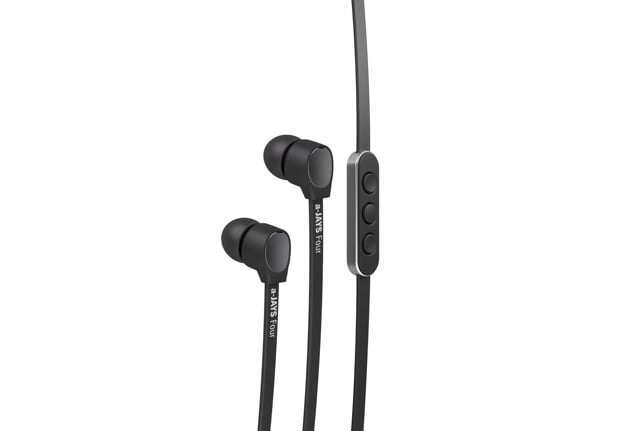 The ear buds aren't much to look at. The earbuds consist of a black flat tangle-free cord with a three-button remote control on the right earbud cable. This small set of buttons allows users to control volume, call answering, and Siri voice features with an iPhone 4S or new iPad. The mic in the remote also gives users access to voice control and other features.
The mic sounds pretty good, picking up my voice well when using Siri on my new iPad.
The ear buds themselves come with five different sized sleeves that the user can replace with some difficulty. I prefer the smaller sized sleeves, but the selection gives users a lot of choice. Most ear buds come with maybe two or three replacements, not four.
I thought the a-JAYS Four ear buds sounded pretty good. I'm mostly a spoken word fan and the ear buds sound great with rich fullness in the voices of speakers in podcast and audio books. I listened to some rock and roll and a little jazz to test out the sound quality on music. The a-JAYS Four ear buds gave me good sound with enough bass to offer a full sound and decent mid and high-end. They don't sound tinny like cheap ear buds.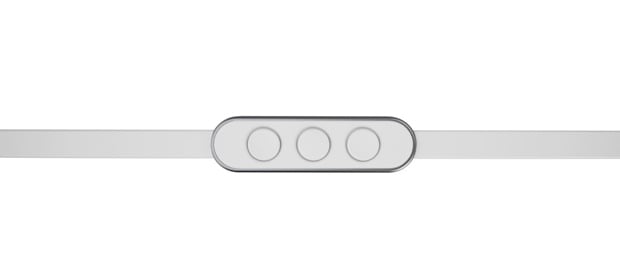 These won't replace a high-end pair of Beats Audio or Bose ear buds, but they are significantly more comfortable and better sounding than standard Apple earbuds.
The a-JAYS Four ear buds come in white and black for iPhone, iPad and iPod with a retail price of $79.99 direct from the company or $65-$69.99 at Amazon. For Android users, try out the a-JAYS One+ for $20 less. They only include a single button remote, but a free app from Google Play helps the user control their device using the button.
The a-JAYS Four also worked with my Samsung Galaxy Note, but only the center button did anything since the Four ear buds were made for iOS devices.