A Look at the Quad-Core Smartphones Rumored for MWC
Although companies have yet to make any of them official, we know that phones with quad-core processors are going to be announced at this year's Mobile World Congress. How do we know this? NVIDIA, the maker of the Tegra 3 quad-core chip, confirmed that phones using their product will be on hand at MWC.
In addition, the company has also said that it expects phones rocking Tegra 3 processors to start shipping out at some point during the quarter.
Translation: We will see quad-core smartphones roll out in just a few days as the MWC is set to kick off in Barcelona on February 26th. And while we haven't seen any announcements yet, we have a pretty good bead on what products we might end up seeing announced.
Right now, it appears that there will, at the very least, be four quad-core smartphones announced at the conference. One from Fujitsu, which actually showed off a prototype at this year's CES 2012 in Las Vegas. One from Chinese manufacturer Huawei. Another from HTC. And one from LG.
At the moment, those are the four that we have pegged for MWC.
However, as is the case with any conference of this magnitude, there is always a chance that we might see something else announced.
Here are the four quad-core smartphones that are expected to arrive next week in Barcelona.
Fujitsu Smartphone

Fujitsu actually unveiled a prototype of a smartphone using a quad-core processor at CES. Sadly, the phone was locked beyond glass which meant that we were unable to get our hands on it. No matter, it was a prototype.
Well, it appears that the company is preparing to show off the real deal, sans glass case, at MWC.
Engadget is reporting that the device, that still doesn't have a name, will make an official appearance and it will have a Tegra 3 processor on board when it does.
Assuming this device has the same specs as the prototype, it should be rocking a 4.6-inch HD display – resolution unknown, a Tegra 3 processor from NVIDIA, an LTE modem, a 13.1MP rear camera, and Android 4.0 Ice Cream Sandwich.
Not bad right?
Let's just hope that Fujitsu has plans for a launch outside of Japan.
Huawei Ascend D1 Q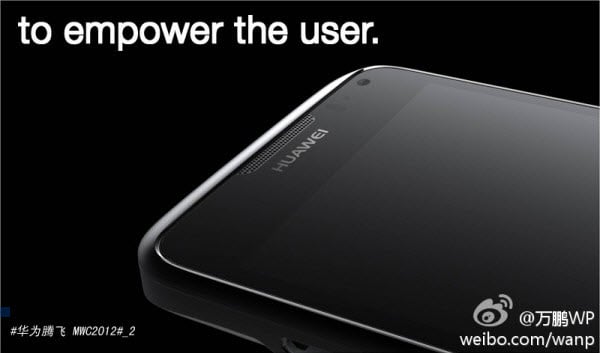 Huawei appears ready to try and make a splash in the world of smartphones during 2012. At CES, the company announced a phone called the Huawei Ascend P1 S, a Android 4.0 device packing an extremely thin design. And now, it appears that it will be adding a quad-core smartphone to its future lineup as the company is rumored to be announcing a phone called the Ascend D1 Q.
Odd name, we know.
(Read: Huawei Goes High-End With Diamond Smartphones.)
We've seen images of the phone appear but they didn't reveal much in terms of specifications. They did give us a pretty solid glimpse at the phone's design which appears to be high-end in nature, employing design aesthetics from both HTC and Samsung.
Huawei is expected to take the wraps off of the device at MWC so we should know more in the days ahead.
HTC One X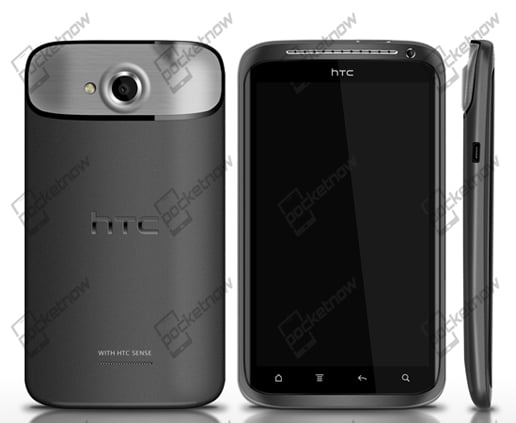 The award for the most heavily rumored quad-core device goes to the HTC One X which was previously known as the HTC Edge and the HTC Endeavor. We have seen it show up in photos and we also have a good idea about what to expect from it spec wise.
HTC's One X is supposedly going to feature a 4.7″ 720p HD display, a slim design, tons of storage space, an NFC chip, Android 4.0 Ice Cream Sandwich, and of course, a Tegra 3 quad-core processor.
(Read: 4 HTC Smartphones That Could Launch in February.)
It's likely not going to be a 4G LTE enabled device however, as HTC has apparently opted to keep it running on HSPA+ 4G. That means that if it arrives in the United States, it will likely do so on either AT&T or T-Mobile USA.
This is a device that figures to be HTC's newest flagship smartphone and it may just end up being the best device to come out of this year's Mobile World Congress.
LG Optimus 4X HD
Last but certainly not least is a device that has previously been known as the LG X3. Today, we learned that the company will likely launch it under the Optimus umbrella of smartphones as the Optimus 4X HD.
If true, it means that we might end up seeing it launch on T-Mobile USA as the LG G4X as its predecessor, the Optimus 2X, launched in the U.S. as the LG G2X.
Specifications are rumored to include a 4.7″ HD  display with 720 x 1280 resolution, NVIDIA's Tegra 3 quad core processor which will be clocked at 1.4GHz, a 2000mAh battery, 16GB internal memory, microSD card slot, a 8MP camera with ultra fast shutter, and a 1.3MP front facing camera.
It is also rumored to be running Android 4.0 Ice Cream Sandwich.
Keep in mind, these are all rumored. Nothing is official yet. And that means that there is always the possibility of a company pulling an announcement for whatever reason.
Fortunately, we only have a few days to go before we see what goods are coughed up.