Absolutely Crucial Changes Coming to the Xbox One Experience Next Week
Xbox.com, the companion website that has longed offered Xbox 360 users a way to interact with Xbox Live away from their console, is getting an update that'll finally add some much-needed features for users who have an Xbox One.
Microsoft announced and showed off the changes this morning in a video posted to its Major Nelson blog. Starting next week Xbox One users will be able to look at their Xbox Live profile. That profile will come complete with a preview of their Xbox One profile's avatar and their reputation. Joining this information will be user's Game Clips, marking the first time Xbox One owners have been able to see each other's recorded footage without having to venture to a third-party service like YouTube or through tablet and phone apps.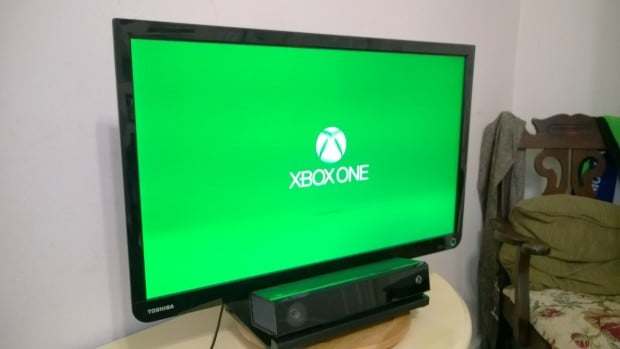 These changes might sound small, but for those considering upgrading to the Xbox One from the Xbox 360 they are essential. Microsoft may have released the Xbox One last year, but it did a terrible job of surfacing the Xbox One and the new revamped version of Xbox Live on Xbox.com. The company only recently added the ability for Xbox.com users to look at their played games and achievements. Until then it'd been a feature reserved for just those with an Xbox 360. Only with this update are users able to compare their achievements with other Xbox One owners.
https://majornelson.com/2014/06/27/xbox-one-achievements-and-more-coming-soon-to-xbox-com/
These features weren't just needed because they were missing. They were needed because Microsoft seems to be repositioning Xbox Live as a gaming service and social network first. To do that effectively Microsoft needs to provide users with a way to interact with Xbox Live when they're not in front of their console. To a certain extent the Xbox One SmartGlass app has filled this role, but it's only available to users of a device running Android, iOS or Windows Phone, leaving web users out of the party.
Even in the video about the changes to Xbox.com Microsoft is careful to note fixes to the website were one of the top issues voted on by Xbox owners who've logged in to its new feedback website. Dubbed, Xbox Feedback, Microsoft revealed the website shortly after its E3 2014 press conference. Microsoft is hoping that allowing users to propose and vote on issues will help make it clear what features they should work on next.
If Microsoft is using the Xbox Feedback website to decide what features are added to the console than users are in for a lot of big changes. Tons of ideas on the site have gotten a lot of votes. Ironically, the most voted on feature seems to be adding background image support to the Xbox One's Dashboard. In theory, users really want this so that they can make the Xbox One's Start Screens a bit more personal.
The second most voted on feature is the ability to play more video file types through the Xbox Video application that comes installed on the Xbox One by default. Those would come in handy particularly for users who have ripped movies or television shows on their PCs, tablets and phones. The third most popular feature based on votes involve Live Tiles. More specifically, it involves the lack of Live Tiles o the Xbox One despite it sharing a design with Microsoft's Windows 8 operating system.
Microsoft hasn't confirmed that any of these three features are under development. That being said the company has made it clear that it plans to continue upgrading the Xbox One's features at monthly increments. It's added new features to the Xbox One once a month all year-long and it's showing no signs of stopping.
Microsoft steadily improving the Xbox One experience is key. If the Xbox One has any hope of getting out from behind the shadow of Sony's PS4 gaming console Microsoft will need to convince users that it's dedicated to improving the features that matter to them most.
The Xbox One is on store shelves now for $399.

As an Amazon Associate I earn from qualifying purchases.