Acer Anticipates That Ultrabooks Will Be the New Netbooks In Terms of Pricing
As far as pricing goes, ultrabooks are priced more expensive than today's $300-$500 netbook, but offers more power and a sleeker, well-made design. However, notebook-manufacturer Acer anticipates that the computing category will see some steep price drops in 2012 and 2013, with the ultimate result being that ultrabooks two years from now will be priced at what today's higher-end netbooks are priced at. Acer predicts that by 2013, we'll begin to see a $500 ultrabook.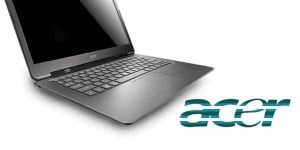 The company also expects pricing to drop from today's price point of $1,000, largely set by Apple's entry-level MacBook Air, to about $800-$900 in 2012.
Acer's pricing may be optimistic as today's ultrabook manufacturers are said to receive subsidies from Intel to be able to offer their products at around the $1,000 mark to be able to compete against Apple. The pricing also shows how fast technology is improving.
Before releasing the MacBook Air, Apple's late CEO Steve Jobs had said that he didn't know how to create a $500 netbook that didn't suck, suggesting that users expected more performance and better quality in a netbook. If Acer's predictions hold true, Jobs and company may very well be able to create that netbook after all.
Via: DigiTimes