Acer C720 Chromebook with Haswell Announced
Acer wants us to believe their new Acer C720 Chromebook can perform like a premium laptop, thanks to the new Haswell based Celeron processor, but also offer amazing battery life lasting 8 hours. Let's hope they can deliver.
A new round of Chromebooks is showing up, starting with the HP Chromebook 11 and now Acer's entry into the fray of machines supporting Google's budget conscious Chrome OS based on Google's popular Chrome browser, which runs as the centerpiece of the web-based operating system.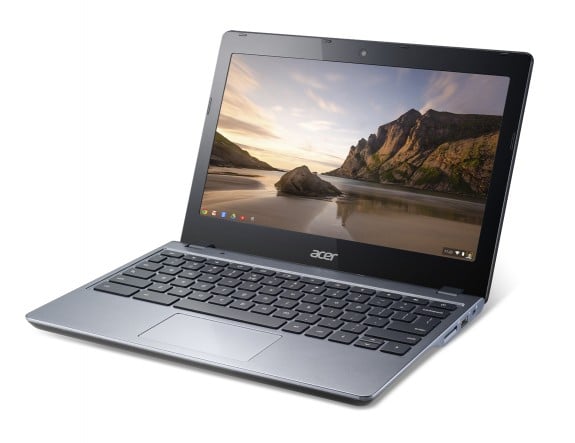 The Acer C720 comes with a Celeron 2955U processor which, along with the 16GB SSD, helps the machine boot in under 7 seconds, according to Acer.
Computer fans born before 1985 may shy away from the Celeron name, which used to stand for Intel's budget line that offered less power and frustrated PC owners during the last two decades. However, the new Celeron comes with Haswell guts, offering longer battery life and some power left in the tank to run ChromeOS. This new Celeron may cough and sputter running Windows or OSX, but the lightweight ChromeOS doesn't need as much power. The Haswell-based Celeron can likely handle the Chromebook just fine.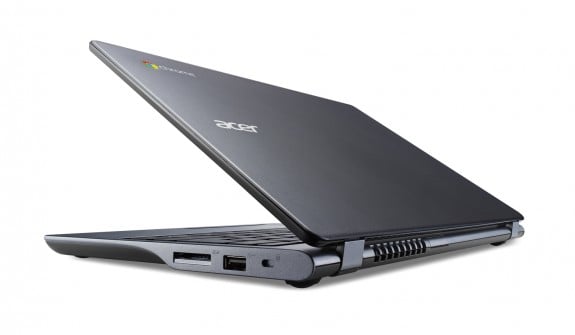 The last round of Chromebooks often topped out around 4-5 hours of battery life, but thanks to the Haswell processor and the SSD storage, the Acer C720 Chromebook gives us up to 8.5 hours. It also includes 4GB of memory, twice what we normally get on a Chromebook. Other specs however, seem pretty standard:
16GB SSD for storage with other configurations coming soon

802.11 a/b/g/n Wi-Fi with a possible broadband version in the works

11.6-inch display with 1366×768 resolution
2.76 pounds measuring .75-inch thin – a big improvement over the previous Acer Chromebook at 30% thinner
2 USB ports – one 2.0 and one 3.0
SD card reader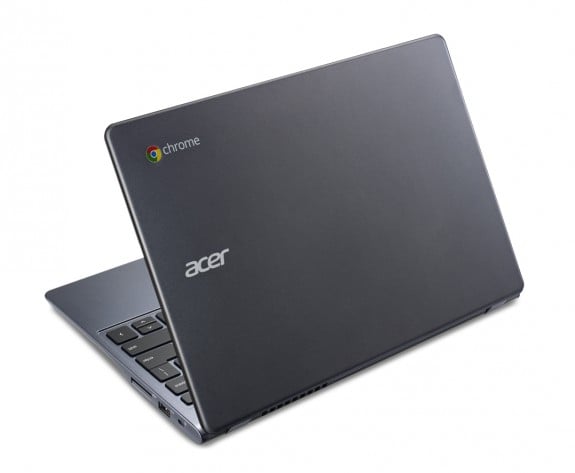 Like other Chromebooks, Google gives buyers 100GB of free Google Drive storage.
It looks like this platform is gaining popularity, especially among schools which now see 31% of classrooms adopting Chromebooks. That's a jump of 17% over the previous year,according to a survey published this year.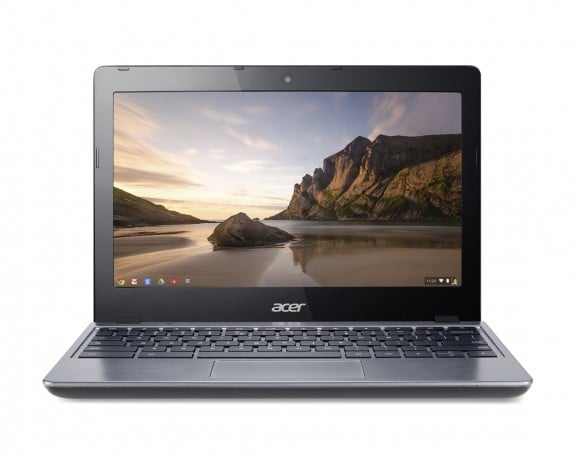 Each new Chromebook released seems to bring more maturity to the line.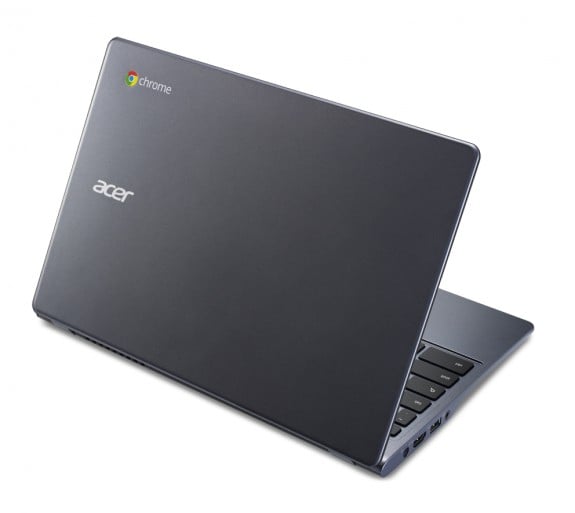 As an Amazon Associate I earn from qualifying purchases.