Acer CEO Says No More "Cheap, Unprofitable Products"
Talk about honesty: Acer's CEO J. T. Wang came clean with the company's new strategy to do away with all of the "cheap, unprofitable products" they've been selling in favor of Ultrabooks.
Ultrabooks look mysteriously similar to one of the hottest notebook products available today: the MacBook Air. Intel designed the spec to compete with Apple's popular ultra-portable system. I took a look at one today at a local big box store and was impressed with what I saw, until I noticed the brand name on it – Acer!
Acer has been known mostly for their lower end products (read netbooks). And I agree that so far most of the Acer notebooks, netbooks and the one tablet I've tested have definitely been cheap (as in low-quality, not necessarily low-price). Case in point: the Acer Aspire 7552G-6436 17.3″ notebook I reviewed earlier this year at our sister site. I called it a good option if you want a basic 17″ system, but when you compare it to the other computers I've had chance to test out, it pales in comparison. Acer keyboards usually disappoint typists and the rest of the internals aren't a lot better.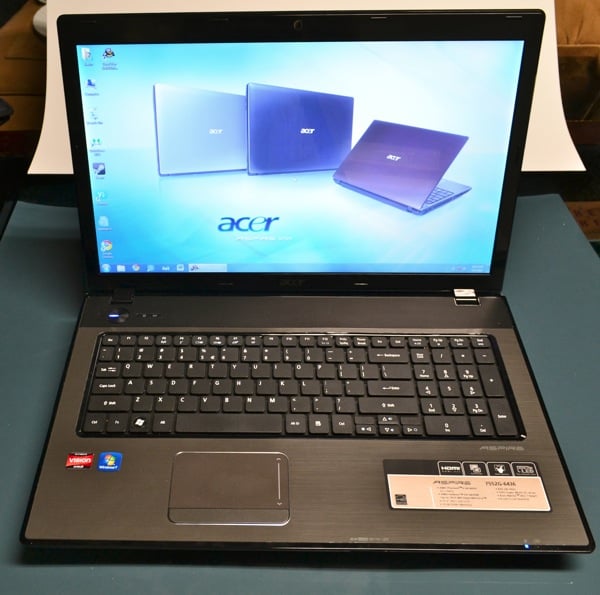 Our own K.T. Bradford took a look at an Acer Aspire Ethos 15.6″ multimedia machine that's supposed to be one of the company's better notebooks. Her conclusion: she called it "a decent choice, but not the best one in this price range." That's the problem with Acer. They make products that don't totally suck, but aren't totally great either.
Mediocrity cannot be a winning strategy in the highly competitive world of consumer notebooks. Cheap compels people to impulse buy at Best Buy, but Acer makes so little money on them that they'd have to sell a ton of them to turn a respectable profit.
Mr. Wang took a look at Apple's bottom line and must have decided he could do that too. He plans to use Ultrabooks to drive a 10 percent increase in sales next year, and after that the goal is profitability. That's right: a ten percent bump won't even make them profitable. Sounds like a challenging task for the CEO.