Acer denies their awesomeness: no Chrome OS netbooks at Computex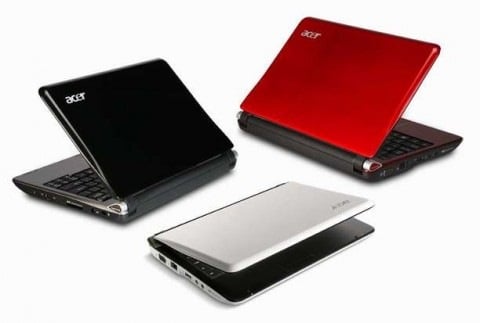 Acer, what gives? There have been rumblings about you being first out of the gate with a Chrome OS netbook since December. But when VentureBeat reports that you're ready to unveil one at Computex, you immediately smash that rumor and further pulverize it by discussing its "potential".
Acer will not launch a Chrome OS netbook at Computex

Manno, 17 May 2010 – Despite recent rumours in the press regarding the launch of Chrome OS based netbooks at Computex, Acer today confirms that it has no short-term plans for such a product.

Acer believes that Google Chrome OS is without doubt an exciting product announcement and deserves it's full attention as well as an in-depth study of its potential from a consumers perspective.

Acer is naturally interested in any product or service that enhances the overall experience of its products and will of course be following the development and progress of Google Chrome and the evolution of Google's overall product strategy very closely.

***

Detailed information on Acer products and a catalogue with prices in PDF format are available on Acer's website www.acer-euro.com
Assuming this is a truthful press release, it appears Acer is far from leading the charge on Chrome OS. Lack of short-term plans indicate we won't see one this year, or at least not one we can buy. And the mention of studying its potential implies there's no intention to pursue it long-term until it proves itself.
Nothing wrong with a cautious approach. In fact, I defended Acer Taiwan's president for wanting to take their time with tablets. However, they're already in the thick of the netbook market where most of the form factors are practically identical to everyone else's. Standing out from that crowd requires boldness, not timidity.
Via Engadget