Acer Iconia A1-830 Aims To Be a Poor Man's iPad Mini
Just ahead of CES 2014 Acer has announced one of many new tablets that are expected to flood the showroom floors this year at the world's largest tech event. Sharing details and newly lowered pricing on the company's budget tablet aimed at iPad Mini or Nexus 7 buyers.
The new Acer Iconia A1-830 offers a compelling tablet for potential iPad Mini or Nexus 7 buyers, coming in at just $149 and set to arrive for consumers early this year, within the next few months. While at first glance the design is similar to the iPad Mini, and the price is excellent, the specs are somewhat underwhelming, but could be a good alternative for many.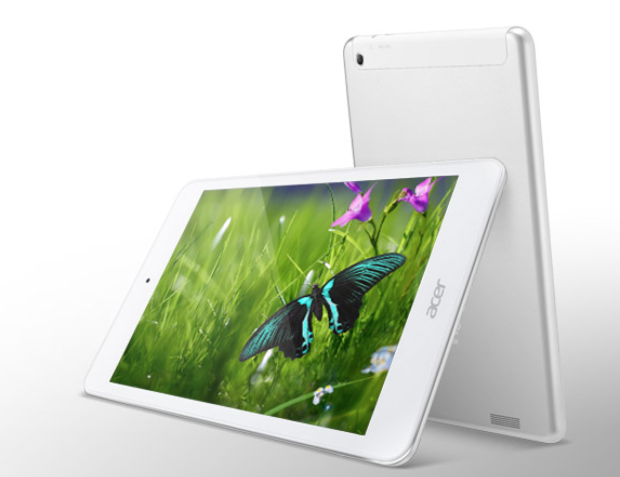 Coming in with a sleek aluminum design covering a 7.9-inch IPS display you'll have a close resemblance to the iPad Mini, right down to the thin bezels on both sides of the 4:3 aspect ratio display. Sadly the resolution comes in quite unsatisfying offering 1024 x 768 pixels, which is no where near the 2048 x 1536 full 1080p HD screen from the competition.
Both a downside, but an upgrade from the previous model is they've ditched the MediaTek processor and instead tossed an Intel dual-core chip with 1GB of RAM inside the tablet. A 1.6 GHz Intel Atom Clover Trail+ Z2560 along with 16GB of storage, and a micro-SD card for expanding storage.
Even with the Intel inside the tablet offers no where near the power from Google's Nexus 7 quad-core, or Apple's iPad mini chip. Although, Acer promises a solid 7.5 hours of battery life while enjoying Android 4.2.1 Jelly Bean. There's no Android 4.4 KitKat, or even the year old Android 4.3 Jelly Bean on board, and instead the much older version will come pre-installed. Meaning no multi-user accounts or any other features which arrived with Android 4.3 Jelly Bean.
That said, the table is thin, lightweight, sports dual speakers and an aluminum design, and most importantly should arrive before the end of March for $149. Acer also confirmed some keyboard and accessories should arrive as well.