Acer Planning Iconia Tab Slider Tablet By Year End?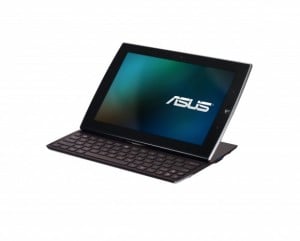 Acer may be prepping another tablet by the end of the year, this time with a sliding form factor. The company already has a relatively inexpensive Android slate form factor tablet in the form of the Iconia Tab A500, and a 7-inch version in the form of the Iconia Tab A100 is on the way shortly.
It's unclear what operating system the new Iconia Tab Slider would run, but given that it would launch by the end of the year ahead of Windows 8's availability may suggest that it would be an Android tablet. Sources to DigiTimes says that the device will utilize a 10-inch touchscreen, an ARM chipset, and be manufactured by Compal.
Acer would not be the first to market with an Android-powered slider tablet as rival Asus is rushing to deliver an Asus Eee Pad Slider to customers. That product was announced at CES earlier this year and follows on the heels of the launch of the Eee Pad Transformer.