Act Now to Get Free Verizon Data Upgrades
Verizon is yet again giving customers more bang for their buck as the mobile carrier is chopping $10 off on some of its More Everything data plans.
The Big Red carrier announced today that subscribers will be able to get a better deal on their monthly data plans under More Everything, as it's knocking off $10 on some of its monthly data plans, essentially allowing customers to get free Verizon data upgrades.
Verizon's 1GB data plan, which usually costs $40 per month, will be $30 per month starting tomorrow. Its 2GB will be $40 per month, 3GB will be $50 per month, 4GB will be $60, and 8GB will be $85 (only a $5 discount here). Plus, Verizon is adding a new tier, which will allow customers to get 6GB for $70 per month.
Unfortunately, though, not all More Everything plans will be getting discounted. In fact, higher-tier plans will be rising in costs. Verizon's 10GB More Everything data package normally is priced at $80 per month, but it will go back up to $100 per month starting tomorrow.
Furthermore, Verizon is adding new tiers to More Everything, including 12GB, 14GB, and 16GB plans, starting at $110 per month. If you still need more data than that, the 20GB plan, which normally costs $150 per month, will be lowered by $10 to $140 per month.
These discounted prices affect both new customers and existing customers. If you're an existing customer, we're not sure if Verizon will automatically discount your data plan by $10, or if you'll have to log in to Verizon's website to confirm the change, but it's better to be safe than sorry, so be sure to log into your account tomorrow to confirm your plan and make sure you're getting the discount.
Verizon has been doing a lot over the last few months in order to compete with the other major carriers, including AT&T and T-Mobile. Back in November, Big Red doubled its More Everything data plans. Verizon's $80 More Everything plans received a bump up to 10GB, while its $100 More Everything plan now comes with 15GB. Previously, these plans only came with 6GB and 10GB of data, respectively.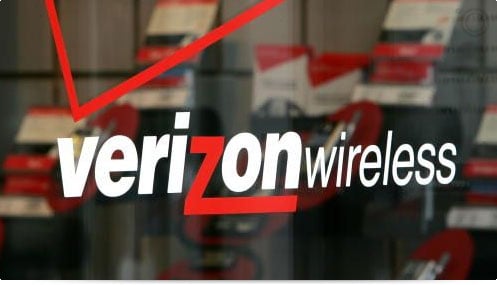 These data increases are similar to what Verizon, Sprint and AT&T did earlier back in October, by essentially doubling data limits for higher-priced plans. Verizon, for example, boosted data allowances starting with its 12GB plans. Verizon boosted its 12GB plan to 15GB and its 16GB plan to 30GB, all the way up to its 50GB plan, which Verizon increased to a whopping 100GB of data per month.
This is huge for mobile subscribers who may have given up unlimited data a while back when the carrier got rid of its unlimited data plans. Customers can now get nearly double the data that they originally signed up for, and to some users who would never actually reach their new monthly data allowance after the increase, it's almost like having unlimited data anyway.
The major carriers have been following each other around for years, and T-Mobile led the charge for a while when the pink-ified carrier dropped contracts entirely in favor of month-by-month options for all subscribers. AT&T and Verizon followed suit shortly afterward by introducing their own month-to-month plans known as AT&T Next and Verizon Edge, allowing users to upgrade their smartphones more often and only paying month-to-month instead of signing two-year contracts.
Hopefully this trend continues, but the catfight between Verizon, T-Mobile, and AT&T won't last forever, so we're soaking it in as much as we can right now.

As an Amazon Associate I earn from qualifying purchases.