Activator iOS 9 Cydia Tweak Update Arrives
One of the most popular iOS 9 Cydia tweaks has received a major update for iOS 9. Activator now officially supports iOS 9 on the iPhone and iPad.
An iOS 9 jailbreak was released back in October just a month after iOS 9 was initially released. However, many jailbreak tweaks weren't compatible with the latest version of iOS. Activator was eventually updated to a beta version that worked with iOS 9, but it wasn't until today that the tweak now officially supports iOS 9.
While Activator has mostly worked well with iOS 9, even while it was in beta, it was still full of bugs and issues for many users. However, the classic tweak has been updated and it looks to remedy most of the problems that jailbreak users have been having with Activator over the last few weeks, as well as release a handful of new features while it's at it.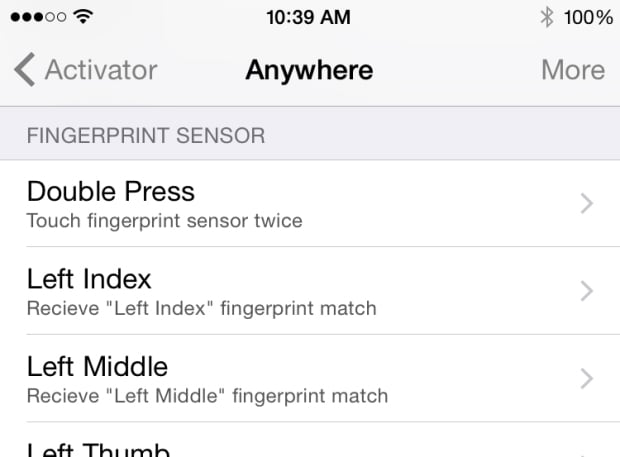 Some new features for Activator includes support for the Split View multitasking on the iPad, optimizations to memory usage, and support for Breadcrumb links. For the full changelog, check out the list below.
Add taptic engine actions
Add force touch events
Make vibration actions previewable
Allow home button action to be dispatched properly from inside a menu
Allow now playing app action to be used from the lock screen if apps are enabled at the lock screen
Use app icon for the now playing action
Allow listeners to set previews=1 in their Info.plist to automatically support previewing
Support call listeners for contacts that have phone numbers with weird non-breaking space characters
Mute the currently playing ringtone when the volume down button is pressed
Support iPad's new iOS 9 multitasking modes
Fix a number of "settings" actions to now work on iOS 9
Fix contact picking on iOS 9
Fix Activator icon in Spotlight on iOS 9
Show breadcrumbs when launching apps on iOS 9
Fix icon flick events on iOS 9
Fix some remaining slide gestures on iOS 9
Fix status bar hold events on devices with 3d touch
Make statusbar swipe gestures dispatch actions immediately
Remove unnecessary armv7s slice
Improve settings pane performance
Further adjust Spotlight action on iOS 9
Fix battery events on iOS 9
Fix Locked/Unlocked events on iOS 9
Allow for slight movements on status bar hold events
Properly support device orientation for all multitouch events on iOS 9
Suppress switcher when the double press menu button event is handled on iOS 9
Fix crash when an action is assigned to the three finger tap event on iOS 9
Allow deferred actions such as home button press to be sent immediately in multitouch events
Adjust playback rate of speech synthesis actions on iOS 9
Relocate all files out of /System (for angelXwind)
Optimize memory use after Activator app is opened
Workaround launch image quirks on iOS 9
Update localizations
If you're not familiar with Activator, it's essentially an automation and shortcut tool for jailbroken iOS devices, allowing you to set up actions that your iPhone performs automatically at a specific time, or set up a shortcut for a batch of actions that are performed when you press a single button.
Of course, that's really only a brief summary of what Activator can do, and even the most experienced of users can still find something new and exciting to do with Activator.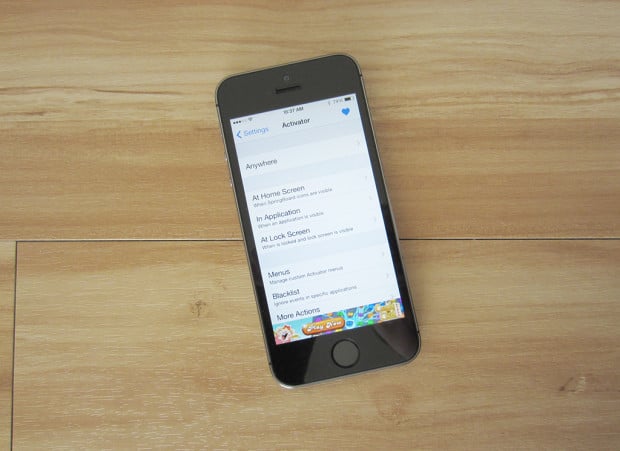 This is the first big update to Activator in iOS 9, and it's certainly welcomed, but hopefully we'll see even more updates for the tweak in the future, especially since there are still some users who are experiencing the same problems as before, and many users are now seeing new issues arise.
The good news is that it's likely the developer of Activator will address these new issues soon enough.
In any case, if you have a jailbroken iPhone or iPad running iOS 9, you can install the new version of Activator right now, which is free to download.
If you don't have a jailbroken iPhone or iPad, but are interested in jailbreaking, you'll want to make sure that you're on iOS 9.0 and not on iOS 9.1, since iOS 9.1 isn't jailbreakable yet. If you're already on iOS 9.1, you unfortunately can't downgrade, so you'll have to wait for a new jailbreak to release, which should hopefully sooner or later, either with an iOS 9.1 jailbreak or an iOS 9.2 jailbreak.
Once you are jailbroken, Activator should be at the top of your list of tweaks to download, and since it's free to get, it's a no-brainer.