ActiveWords SE for FREE – if you are in college!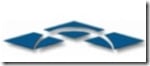 I don't know how I missed this, but I'm glad I found it!
While perusing WNewquay's blog today, I found an article he wrote about ActiveWords. For those of you who don't know, ActiveWords is a program that lets the user execute programs, substititue text, etc with the press of a few keystrokes or ink strokes. ActiveWords is usually within the first group of programs I install when rebuilding my tablet pc or moving on to something else. You can watch our InkShow on ActiveWords here.
Anyway, WNewquay pointed out several months ago that ActiveWord Systems offers a free four year license of ActiveWords SE to all college and university students in the U.S. That's right – FREE! ActiveWords SE is similar to ActiveWords Plus, except the SE version does not include scripting, and SE works with a more limited collection of free add-ins. In addition, it doesn't appear that the ActiveWords InkPad works with the SE version. However, if you totally get in to ActiveWords, upgrading to the Plus version for InkPad capabilties is totally worth it. Being able to access the same ActiveWord shortcuts with your keyboard and tablet pc pen totally rocks. ActiveWords Plus is available for $49.95. Download the trial here.
Here is a little more "small print" info from ActiveWord Systems on the free version:
To qualify for the free license you must be an active college or university student in the United States having your own E-mail address with an "edu" domain.
You must register using your "edu" E-mail address to receive a Key to unlock your free license.
The free license will expire four years from the date the unlocking Key is issued. You must keep your unlocking Key and the AWSEEDU.exe installer file to use ActiveWords SE on another computer. No replacement Keys will be provided and the AWSEEDU.exe installer file may be not be available from ActiveWord Systems in the future.
Personalized end user support is not provided with this free license, however, extensive information is available on the support page and in the forum.
ActiveWord Systems, Inc. reserves the right to withdraw this free license offer at any time. Withdrawal of this free license offer will not effect the terms of free licenses granted prior to the date the free license offer is withdrawn.
There is no more small print.

As an Amazon Associate I earn from qualifying purchases.