Add Mac-Like Scrolling to Windows Trackpads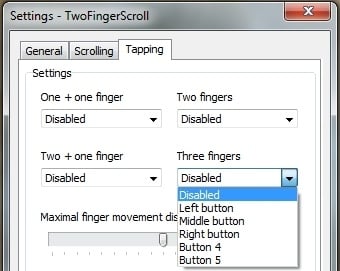 If you're someone who wishes you had MacBook-like scrolling on your Windows machine's trackpad, this hack might be for you. Lifehacker has put it all together for you and let's you know upfront that you won't get all the pinch to zoom or rotation gestures, but you will be able to scroll from your trackpad, if you're up for the hack.
There are steps to just add two-finger scrolling and steps to add three-finger scrolling and more.
I have to admit this looks (or is should that be "feels: promising. When I go back and forth between my MacBook Pro and a Windows machine I'm always lamenting that the trackpad doesn't have those Mac-like features.