How to Add and Remove Homescreens on the Nexus 5
Now that Google's brand new Nexus 5 smartphone is making its way to consumers around the globe, not to mention being available in the US from Sprint and soon T-Mobile, many of you new owners may have a few questions.
For those who've just received their shiny new LG Nexus 5 running Android 4.4 KitKat and would like to know how to add additional homescreens beyond the standard Google Now, and first screen available out of the box, we have a quick how to video below. While extremely similar, it isn't the exact same as other Nexus devices on Android 4.4 KitKat, but it's close. Here's how to add more screens.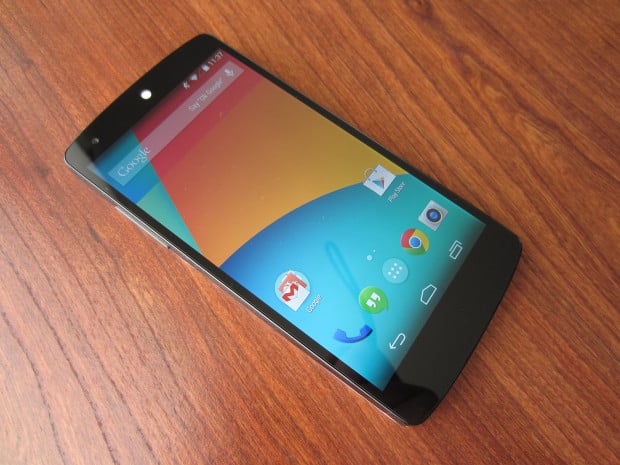 With the Nexus 5 and KitKat Google delivered an exclusive experience with what many are calling the Google Now (or Google experience) launcher. Google Now is deeper integrated then ever before, and actually attached to the launcher with a quick swipe to the left most homescreen. Out of the box the Nexus 5 has Google Now on the far left, then a second homescreen (main) showing the Google Search bar and a few applications such as the Play Store.
Add and Remove Screens
Many users will have to re-design their homescreen approach, especially if you've used that left side homescreen for certain applications in the past. Everyone is different on how they set up their smartphones, but for those who want more screens here's how to simply add, and remove them from the Nexus 5.
It's extremely simple, and something most seasoned Android users should be plenty familiar with by now. Unlike other forked versions of Android, or iOS, you can add or remove as many screens as you'd like. With the Nexus 5 it's a simple slide of an icon away. Grab any icon from your homescreen or app tray, tap and hold, and slide it to the right edge of the device. You'll notice the home launcher instantly create a 3rd screen. Then you can do the same tap and drag to fill it with as many apps and widgets as you'd like.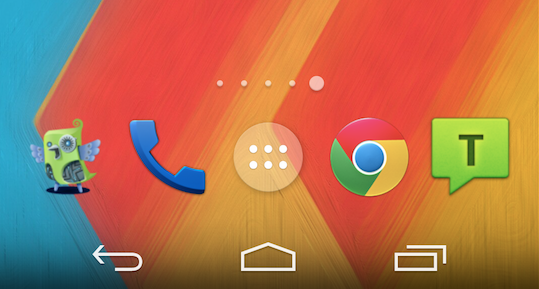 The image above is a visual indicator of how many homescreens you have at any given time on your Nexus 5, and which screen the user is currently on. You'll find this on the bottom of the display just above the app dock. You'll notice more dots appear and disappear as you add or remove more homescreens. That's it, you're all done.
Rearrange Screens
Once you've added a few different screens to your Nexus 5, you may want to rearrange these at any given time. Rather than just deleting an entire page of icons and starting over, as expected we can arrange them with ease. Oddly Google didn't add a way to trash an entire homescreen, but at least we can rearrange them.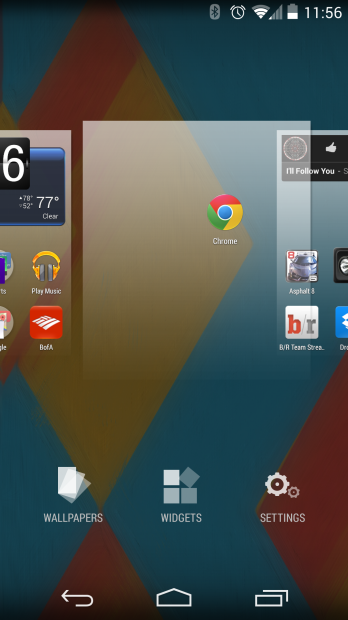 Tap and hold on a blank area of the homescreen and you'll find the option shown above. This is where we add widgets, change the wallpaper, or another way to get to settings. From here you'll see your homescreens with a frosted white box around them. Simply tap and hold again to move any specific homescreen wherever you'd like. Again, we can't delete it from here, but you can change the order.
It's all that easy. Enjoy!

As an Amazon Associate I earn from qualifying purchases.