How to Add A Second Google Account to Your Android Device
Adding a second Google account to your Android smartphone and tablet is something many will probably need to do, especially for work, business, or just to handle multiple accounts. The entire process is extremely easy, but may not be visible and easy to find for some users at first glance. When you first receive a brand new Android device Google prompts you to sign-in to your Google account during the initial setup process, but that's all. Below we'll explain how to add more to your device whether they're Google accounts, corporate accounts, or even a second Dropbox, Vine, Twitter account and more. Follow the few very simple steps below and you'll be up and running in no time.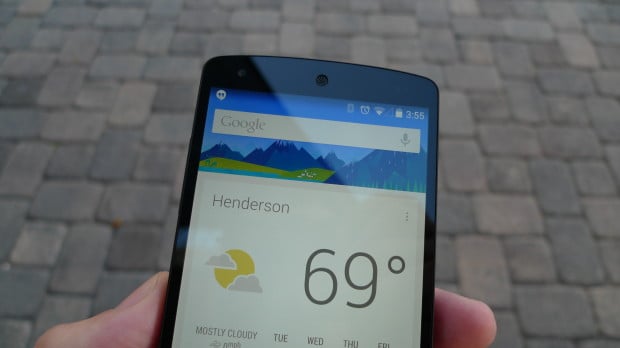 Adding A Second Account
For those who use more than one Gmail account at any given time, have a separate work email, or just want to add another account to their Android smartphone and tablet, here's how to do it. First you'll need to find the settings button, which is either in your app tray usually as a gear-shaped icon, or on the top right side of the notification pulldown bar. If you have dedicated menu buttons on the device, hit menu, then system settings. Menu > Settings > scroll down to Account > Add Account > Google > and create new or use existing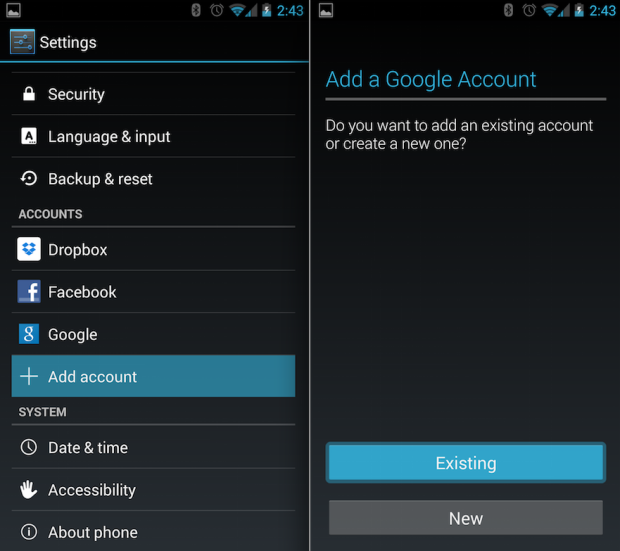 Alternatively, for those headed to this setting but aren't adding a Google account, you'll just select the account type of preference after tapping the "Add account" button shown above. There's plenty of options, and more once you've installed Dropbox, Vine, and other applications to your smartphone or tablet. That's it. You're all done and you now have two different Google accounts on your device. There is one more thing however, you may, or may not want this account taking over your contact list, syncing photos and calendar entries, and other things, so here's how to stop that.
Account Sync
If you've added a second account and would rather not sync contacts and information from the account, and instead only access it for Gmail or the Calender, that can all be controlled in the same location. Settings > Accounts > select "Google" and then choose the account of your choice, as shown below.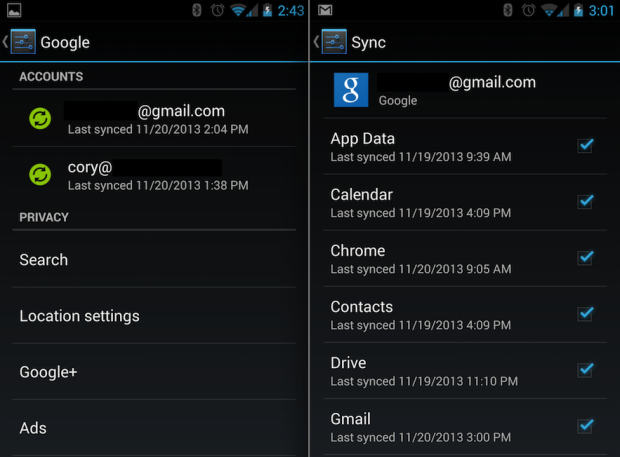 Once selected you'll be able to control what does, and doesn't sync to your smartphone or tablet. Go ahead and uncheck everything that isn't needed, and you're all done.  It's that easy.
Should You Do This?
Many users opt to add second and sometimes three or more accounts to their smartphones and tablets, but initial setup only asks for one and surely many of you wanted another. Adding a second account is convenient but if this is for business we'd recommend heading into settings and also adding a passcode lock to your device for added security. If you have any other questions or need other how to guides, drop us a comment below.

As an Amazon Associate I earn from qualifying purchases.