Adding a Netbook to the Tech Table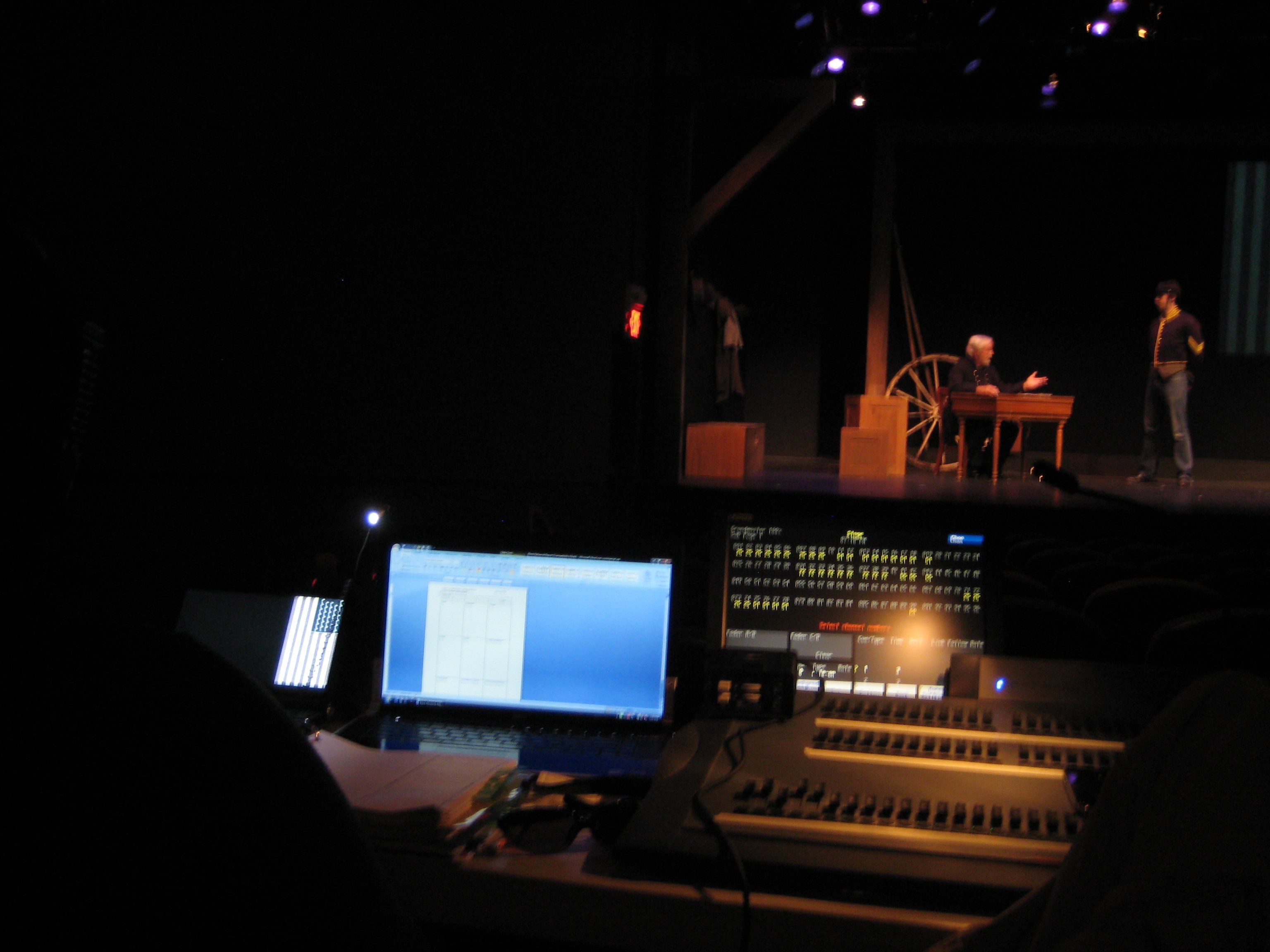 We're into tech week (some call it tech hell) for our production of Robert E. Lee and John Brown: Lighting the Fuse at Wayside Theatre, heading to its opening on this Sunday. Before our tech booth crew move to their tiny and cramped quarters in our light booth (it used to be a projection room when this was a movie theatre and it is very small), they sit at the "tech table" in the back of the orchestra level. This enables us to make changes in lighting or sound much quicker. And in the case of this show, it also enables us to make adjustments to a multi-media component that is a part of the story telling.
As you can see from the very lousy picture here, even the "tech table" is crowded during rehearsal. But if you look closely to the left of the picture you'll see what looks like a small vertical American flag on a dark screen. That small dark screen belongs to a Lenovo S10 Netbook that we are using to power the slide presentation that is a part of the multimedia component. Given our cramped quarters the small size of the Netbook is a big plus here.