Adding PowerToy-Like Functionality to Vista
If you're like me you've scratched your head often wondering why there are no Powertoys for Windows Vista. Although unsupported Powertoys in previous versions of the OS offered some great functionality and in many cases became indispensable tools. I've often bemoaned the lack of one of my favorites, the Image Resizer, that offered right click access to resizing an image until I found a solution or two recently. (Check them out here and here.)
Greg Shultz at TechRepublic has uncovered a couple of other interesting looking utilities that offer some Powertoy-like functionality in a recent article on ZDNet Australia.
His first Powertoy-like utility removes or allows you to customize the Shortcut Overlay and is aptly called the Windows Vista Shortcut Overlay Remover.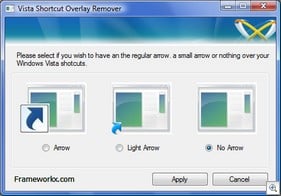 The second utility he links to is SmartFlip, which takes Vista's Flip3D a few steps further. Still in beta, this little tool gives you more functionality and configurability than Flip3D. For example you can set a trigger key that allows you to toggle between open windows within an application or all the open windows on your desktop. You can also configure window transparency. And there is a tab that promises voice control is coming soon. It certainly looks very Expose-like.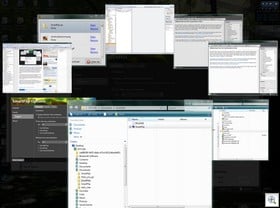 Hat tip to NeoWin.

As an Amazon Associate I earn from qualifying purchases.