Adobe Creative Suite Moves to the Cloud
With the June 17th introduction of the latest version Adobe Creative Cloud, Adobe will move its entire Creative Suite of applications to the Cloud.
Adobe Creative Cloud already requires users to purchase monthly and yearly subscriptions to gain access to programs from the company that have traditionally been available offline. These programs include things like Adobe Illustrator, Photoshop, Premiere Pro, After Effects and Muse.
Though the company plans to continue selling the standalone Creative Suite apps for some time, these applications won't be updated with new features in any meaningful way going forward.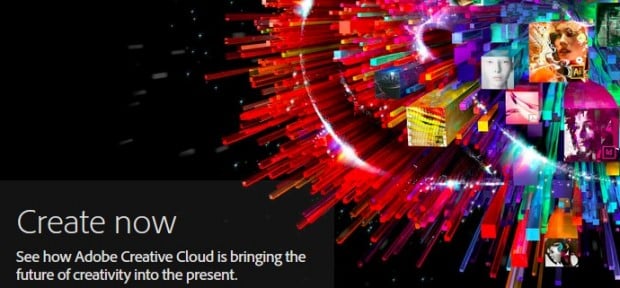 The change will also mark a huge shift in the amount of money users will need to fork out before getting their hands on Adobe's best products. Amazon lists the current price of Adobe CS6 Design Standard at $1,189. By comparison, a monthly subscription to Adobe Creative Cloud will cost $49.99. It should be noted that the Creative Cloud also includes 20GB of cloud storage. Individual applications will cost users $20 a month according to The Verge.
Though not exclusively mentioned in the company's press release, Adobe's move to offer its programs via cloud subscriptions comes after years of rampant piracy by consumers. As of today, previous versions of Creative Suite are among the top 10 most pirated applications on torrent websites like The Pirate Bay. Typically "cracked" – versions of the suite with built-in ways to get around the company's piracy protection, would show up on pirating services hours after their debut.
Read: Microsoft Officially Launches Office 365: Office apps For Business in the Cloud
Adobe's move to cloud exclusivity for future updates to its major applications is the latest example of the way software companies are looking to boost their bottom line and solve their piracy problems in one swoop.
Microsoft's Office 365 allows users to pay $99 a year or $9.99 per month to download Word, Excel, PowerPoint, OneNote, Outlook, Publisher, Access, and 20GB of SkyDrive storage. After the Windows operating system, and Adobe Creative Suite, Office may be the third most widely pirated software product.

This article may contain affiliate links. Click here for more details.