Adobe Folks Love Multi-Touch and Accelerometers Too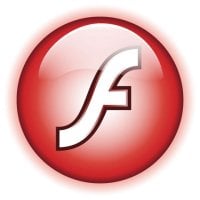 ReadWriteWeb reports that Adobe CTO Kevin Lynch announced a full version of Flash for mobile phone will be available for beta testing by the end of the year, and it will be able to use multi-touch and accelerometer input.
In a tweet, Adobe's Senior Manager of Developer Communities Ted Patrick added "I think we will see Flash on different devices support the soul of the device in capabilities and apis (multitouch/accel/gps/etc)".
Better Flash support for handhelds is a big deal for mobile folks and, of course, raises the question of whether this means Apple will finally embrace Flash for the iPhone. On one hand, they seem pretty devoted to promoting HTML 5 as a open standard alternative to Flash. On the other, their initial argument against Flash was that the lite version was too light and the full version required too much processing power. A full version of Flash optimized for mobile processors (and faster processors in the iPhone 3GS) would address those issues, but that remains in Apple's court to decide.
Regardless, this opens a big opportunity for Android and WebOS to offer a better mobile Flash experience. Looks like "real" Internet on mobile devices is about to get more real.