Aerofoil: Help with Battery Life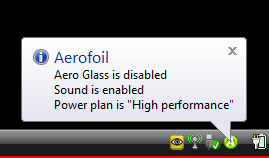 This looks like a nifty utility for road warriors on the go. Aerofoil is an open source utility that sits in your task tray that will turn off Aero glass and other preferences when you unplug and head off into battery land. It works with both Windows 7 and Vista.
Via LifeHacker

As an Amazon Associate I earn from qualifying purchases.