After Experiment with Gold, Apple Banking on Sapphire
After a rather successful experiment with the gold hue iPhone 5s (reviewed) globally, Apple is turning its attention to sapphire, a crystal gem that's currently used on several different components on the iPhone smartphone. Apple has signed a multi-year agreement with GT Advanced Technology to produce and manufacture sapphire in Mesa, Arizona in a new facility that is boasted to create "more than 2,000 jobs in engineering, manufacturing, and construction," according to Apple spokeswoman Kistin Huguet in an interview with All Things D.
Currently, sapphire is being used as a lens cover on the camera of the iPhone as well as for the home button on the fingerprint sensor-enabled iPhone 5s. Sapphire as chosen for its ability to be resistant to scratches and is often the material of choice for watches.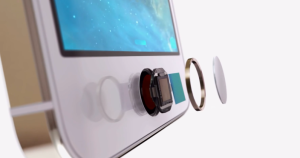 With an investment into sapphire, the material will likely become a critical component for Apple as it tries to best its competitors. Though not employed as a material for use on larger touchscreens, the potential is there for Apple to replace its strengthened glass material for sapphire crystal or sapphire glass for a future iPhone model.
"Under the terms of the agreement, GT will purchase and operate the sapphire production equipment that will ultimately be installed in the new Apple plant,"  All Things D reported. "In return, Apple is providing GT with prepayments of approximately $578 million, for which GT will reimburse Apple over five years, starting in 2015."
If Apple does use sapphire for the touchscreen, it could make the iPhone's display even harder to crack or break.
As part of the deal, GT Advanced Technologies will also develop a new large-capacity furnace that would "deliver low-cost, high-volume manufacturing of sapphire material." This could suggest a bolder expansion of the use of sapphire on other iPhone components, mainly the touchscreen.
In the past, the difficulty in achieving high yields with the manufacturing process of sapphire was cited as a reason as to why sapphire isn't used more commonly on touchscreens on smartphones and tablets. On luxury phones, Vertu is one of the few–if not only–phone-maker to use sapphire on its phones. Once a subsidiary of Nokia, Vertu was more recently spun off as an independent company and now makes luxury Android smartphones with a focus on fine watch-like craftsmanship in its choice of luxurious materials and finishes for its premium phones.
Though Apple doesn't reveal its component suppliers, it is widely believed and reported that Apple has a partnership with Corning for the use of Gorilla Glass on the iPhone. It's unclear how the new agreement with GT Advanced Technologies will impact Corning in the short or long term.

As an Amazon Associate I earn from qualifying purchases.