After Tiered Data Plans, AT&T Turns to Data Throttling Ahead of iPhone 5 Launch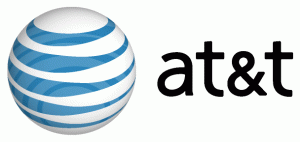 When Apple had launched its first aluminum-clad iPhone, industry-watchers had said that the Cupertino, California Mac-maker had changed the wireless industry. Not only did the iPhone brought mass attention to the smartphone industry and begin the process of consumerizing smartphones, but also the device ushered in a low-cost $20 data plan that included unlimited data and unlimited text at a time when smartphone data costs upwards of $30, while bringing an unsubsidized contract-free model to the U.S. Since, then Apple and its U.S. wireless partners have continued to re-shape the smartphone industry. Just before the launch of the iPhone 4, AT&T began phasing out its $30 smartphone plan that included an 'unlimited' data bucked in favor of tiered and metered data. Now, change is happening again, and just ahead of the iPhone 5's launch, it is believed that AT&T will amend its data policy and begin to 'throttle' heavy data users.
The move is not only controversial, but AT&T may find itself faced with legal and ethical opposition. Unlike T-Mobile USA's data throttling for heavy data users, AT&T's data plans currently are already metered and tiered. The difference for T-Mobile is that it still offers unlimited data. Beyond the purchased high speed tiers, when a user goes over that, then there excessive data use will be throttled down, but will ultimately remain free.
If AT&T keeps its current metered and tiered usage model, it means that heavy data users would not only pay the per MB or GB excess use of data per month beyond their $15, $25, or $45 data plans, but they would pay more for additional data that comes at a slower rate. Essentially, if AT&T were to keep their current usage scenarios and add the throttling element, this is what could happen: If I subscribe to the 2 GB $25 data plan per month for my iPhone and I happen to use 3 GB, I can potentially see additional overages for the third GB of data use and that third GB would be transmitted at a slower rate. If you're already paying for excess data use, then you shouldn't be throttled to a lower data speed. That's just an additional tax for something that you're already paying for.
It's still unclear if this is the intent that AT&T has moving forward, or if it will let customers chose between metered faster data and throttled unlimited data. For one thing, all this will be very confusing to new data usage, but for a carrier that had misled us about '4G' data speeds with the HSPA+-enabled Atrix and Inspire launches, this may not be too much of a surprise.
The move, slated to happen in October, may help AT&T manage its network capacity as it begins to focus on LTE for its 4G network strategy and migrates away from HSPA+. For now, looking ahead to the future of mobile broadband, the landscape will be just as confusing as home wired broadband pricing.
Via: 9to5 Mac

As an Amazon Associate I earn from qualifying purchases.