Aigo Tablet Catches Some Interest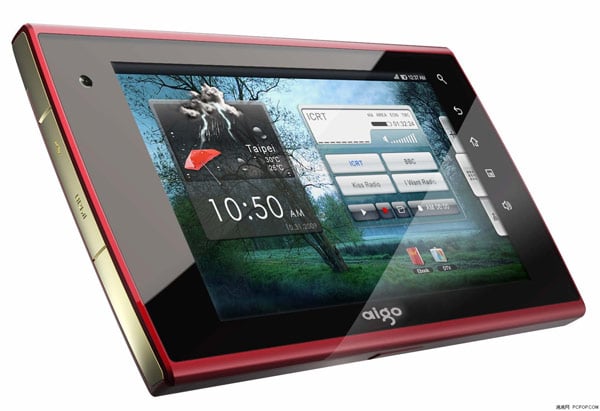 Aigo is getting some Ink (not digital) today over its N700 Tablet. The picture sure looks pretty and as we're seeing with most Tablet/Slates, the specs promise quite a few features. It is scheduled to debut with Android 2.1 running on a 1.GHz ARM Cortex A9 processor and also come equipped with NVIDIA's Tegra 2 chipset. It boasts HDMI and USB ports, dual speakers, 1080p video playback, and 3D sound (a concept I've never understood).
A couple of other notes. Engadget is saying that this is probably a COMPAL NAZ-10 Tablet/Slate. They point to a video which if the claims are true says it might support 16 hours of video playback. Do note the screen resolution of 800 x 400. As James Kendrick points out in this post that brings back shuddering memories of UMPC land and the horrible screen resolution issues those devices offered.

As an Amazon Associate I earn from qualifying purchases.