AirPlay a Big Boost for Teachers, Business People, and Gamers
One of the features I was most looking forward to with iOS 5 and the new iPhone 4S was the AirPlay feature. The announcement at Apple's press event today in Cupertino doesn't include anything really that new or earth shattering.
As we learned earlier, AirPlay now lets you mirror the display of your iOS device on an external display using either the dock connector to VGA or HDMI adapter, or wirelessly to an Apple TV on the same Wi-Fi network.
AirPlay will benefit users in many ways in entertainment, education and business. Let's look at what you can do with it in each realm.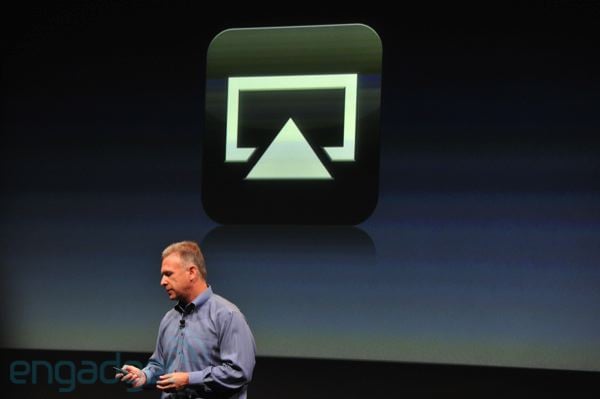 For educators, imagine hooking your iPhone up to the classroom projector instead of needing a laptop or an iPad. Run the keynote presentation for your class. You can also download one of the thousands of educational apps and show them on-screen for all the kids to learn from as you demonstrate anything from math to astronomy. My wife placed her iPad on her document camera to show the educational games to her classroom. Now she won't have to resort to that.
Business users will love being able to leave their computer behind as they run presentations. If you have a place where you make a lot of business presentations, you could install a $100 Apple TV and never even have to plug into a projector or display. Just turn on the display, the Apple TV and the iOS device, and you are ready to go.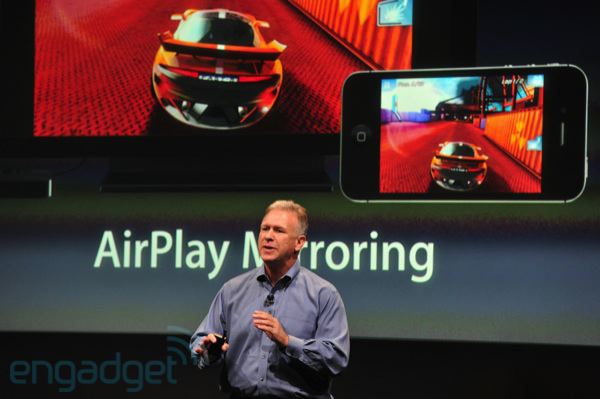 Gaming will take a big leap forward with mirroring. The Apple TV will could become one of the smallest, cheapest and most useful gaming devices with all of the gaming apps available for the iPhone or iPad. Special games could let you use your iPhone, iPod Touch or iPad as a controller with the game screen on the TV via an Apple TV or adapter.
Finally, the AirPlay feature will let you turn your iPhone into a video device for your TV or projector. Carry a library of movies or videos to display either through the Apple TV or the dock adapter.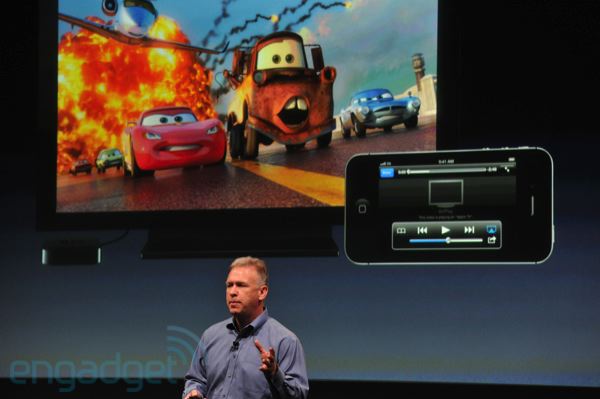 You can learn more about AirPlay at Apple.