AirPlay Mirroring Comes To iPhone 4S
One of the sweet features of iOS 5 is the ability to mirror what's on your iPad's screen on an HDTV via Apple TV without having to connect an HDMI cable. At today's iPhone 4S announcement, Apple said that this feature is now available for the newest iPhone as well.
This is likely made possible by the dual-core A5 chip inside, and it looks like it's not going to be available for older iPhones. Yet another reason to upgrade, right?
Gaming was a big chunk of the 4S demo, and Apple touted the iPhone's ability to game over AirPlay Mirroring as well. No longer will you have to settle for Infinity Blade on a 3.5 or even a 9.7-inch screen. Get glorious on your HDTV without having to buy a dongle or an HDMI cord.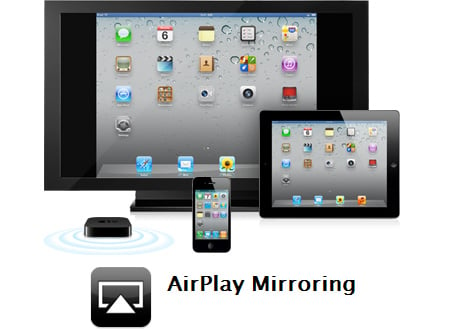 This feature will mirror everything on the screen, including the OS, not just video and games. It could be useful for presentations as long as the room has an Apple TV. If anyone was looking for an excuse to list one as necessary for the office, this is it.
Is AirPlay Mirroring a good enough reason to buy an Apple TV?

As an Amazon Associate I earn from qualifying purchases.