AirPort Express Shortage Hints at Imminent 802.11ac Refresh
Numerous Apple Stores and Best Buy locations are experiencing shortages of AirPort Express base stations, with some locations completely sold out of them. Seeing as how Apple doesn't seem to be in too much of a hurry to restock supply at these locations, it could be a sign that the company is gearing up for another AirPort refresh that will see 802.11ac tacked onto the AirPort Express.
Consumers can still get an AirPort Express online, with the ship-to-store option available at some locations, but a low supply at a number of stores across the US is a huge hint that Apple may be prepping a newer model, especially considering that stock of the AirPort Express has been consistently ample since the last time it was refreshed.
With the AirPort Extreme and Time Capsule rocking 802.11ac technology, the AirPort Express may get the same luxury. Needless to say, many AirPort owners were frustrated when Apple updated the AirPort Extreme and Time Capsule with the newer and faster network standard, but left out the AirPort Express. New MacBook Airs also received support for 802.11ac, but just like the AirPort Express, MacBook Pros have yet to see the new network technology.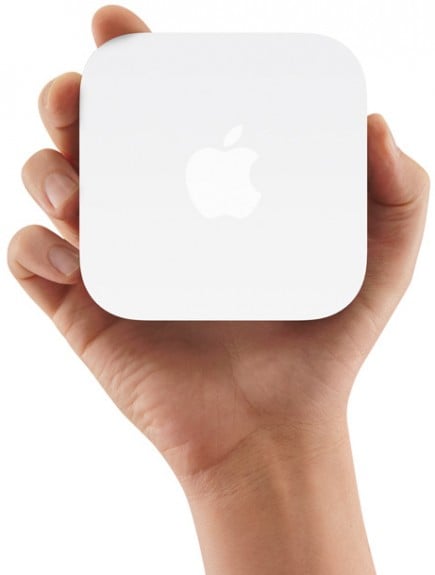 Like any rumor, we're taking this with a grain of salt, but seeing as how Apple is hosting an event next week and supply is mysteriously low on the AirPort Express, the stars appear to be aligning. Then again, while the September 10 event will most likely focus on the iPhone, Apple may just quietly update the AirPort Express to 802.11ac without so much as a stealth website update.
It's clear, though, that Apple is all-in with 802.11ac, cramming it into the AirPort Extreme, Time Capsule, and MacBook Airs. There are only a few more Apple devices that need it, most notably MacBook Pros, iMacs and the new Mac Pro; it's unclear whether or not iOS devices will eventually get 802.11ac, but it doesn't seem too far-fetched at this point.
If you're unfamiliar with the 802.11ac standard, it's the successor to 802.11n, and as you would expect, it's tons faster than 802.11n and has a much longer range as well. 802.11ac is capable of delivering wireless speeds of up to 1.3 gigabits per second, which is over twice the speed of its predecessor. It's still a fairly new standard, with new routers and network devices starting to roll out this year, but it'll soon replace 802.11n in the near future.

As an Amazon Associate I earn from qualifying purchases.