Alex eReader Compared to the Nook on Video
Our friend KT Bradford from Laptop Mag posted a video walkthrough of the Alex eReader and compared it to the Nook eReader. Spring Designs won a Best of Show award from Laptop Mag at CES 2010 for the Alex eReader and KT told me that she's very excited about the device.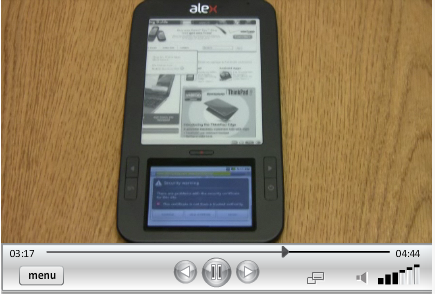 As Amy pointed out earlier today, the Alex eReader is available for pre-order for $399. Some geeks seem pretty excited about this Android device, but I wonder if it's a wise decision to kick off sales within a week of the iPad going on sale. Of course they are two different product categories, but it seems like a tough time to be pushing a color mini-screen when Apple's out talking about a 10″ super-duper magical screen.

This article may contain affiliate links. Click here for more details.