Aliph Adds A2DP to Jawbone Headset. Finally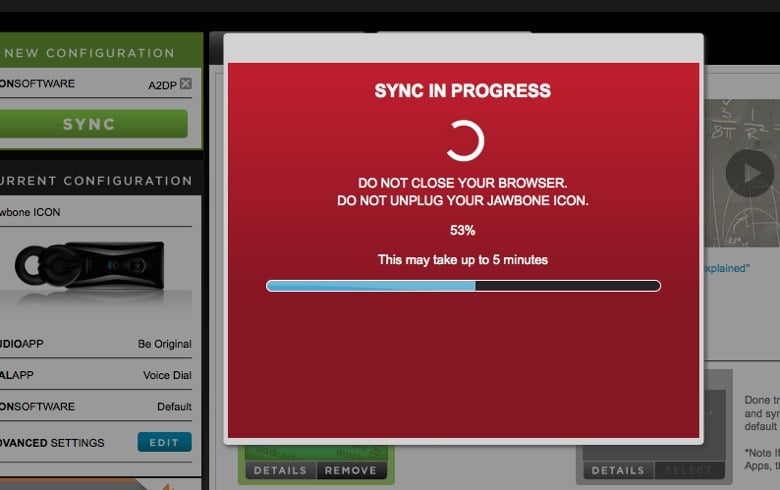 I'm a long time user of the Aliph Jawbone BlueTooth headsets. I've used one of every model. One of the biggest drawbacks of using the Jawbone models has always been the lack of an A2DP profile. Well, finally that has changed. At least if you have the latest model, the Jawbone Icon.
Essentially, it is a firmware update that gives you the A2DP profile. This then allows you to access music, etc… via your Icon headset. Keep in mind that with the Icon, Aliph offered its Apps Store, which hasn't really added anything to it beyond different voices for the various talk backs that you can get in your ear and the early partners that were there when the App Store came on line.
So, if you've got a Jawbone Icon, plug in your headset, head to the App Store and do the firmware update. Aliph recommends that you then un-pair your headset and then pair it again after the firmware update. Although the Icon took away the physical volume control for phone calls, if you're playing music, etc… you can hit the talk button on the headset to adjust the volume. Go figure.
So far, in limited testing all is working as advertised here.

As an Amazon Associate I earn from qualifying purchases.