All My Favorite Xbox Gaming Features in Windows 10
Microsoft is so aggressively moving into the PC gaming space that it almost feels like a dream. For years the company toyed around with giving gamers using its Windows operating systems a cohesive experience. One by one each of those projects failed, leaving Valve's Steam as the only legitimate service in the PC gaming space. With Xbox on Windows 10, the company is at least trying to put Steam on notice.
In Windows 8, Microsoft gave users a dedicated Games hub where they could look through some mobile titles in the Windows Store, reply to Xbox Live messages and add friends to their profile. Surely, the company hoped that it would fare better than it did with users. The Games hub quickly became an embarrassment for Windows 8. It was rarely ever updated, only linked users back to the Windows Store and didn't give users a true Xbox experience. In that app's place, Windows 10 offers users a pure Xbox experience that focuses on serious PC games and smaller titles.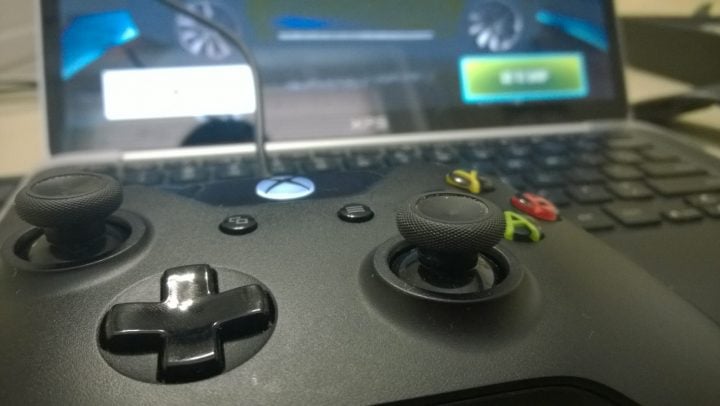 Read: What is Windows 10? 
I've run this new operating system in some form ever since it debuted last year. Since January I've used Windows 10 with the dedicated Xbox app. There's a lot to love about this new app, and plenty of reasons for PC gamers to use it in partnership with Steam or on its own. In some ways, Microsoft is finally delivering what users wanted. Free Windows 10 upgrades arrive for users beginning July 29th.
Xbox Live Parties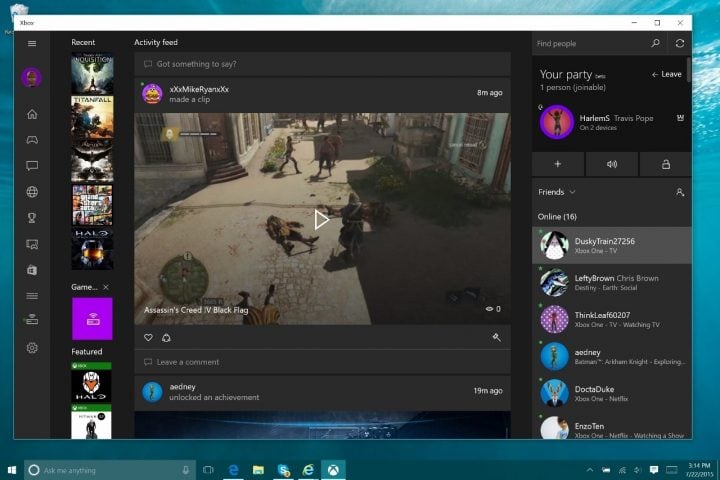 Allegedly, the last new feature to be added to Xbox on Windows 10 ahead of launch on July 29th, Xbox Live Parties is one of the things users dreamed of the moment Microsoft announced better support for PC gaming.
If you've used the Xbox 360 or Xbox One than you are familiar with the way the system works. Using Parties, gamers are able to chat with each other as they play games or do other things. Many hoped Microsoft would bring Xbox Live Parties to Windows since getting chat going in the PC space is a bit of a hassle with most games. Xbox Live Party Chat doesn't force users into the same game, instead users can play whatever they'd like to and still chat with their friends. What's more, you can chat between the Xbox One and Windows 10 PCs and see what device the other person is using.
I've never chatted with friends during PC games because it always felt like a hassle tracking down a capable app and hoping my friends were already using it. Xbox on Windows 10 solves that problem; my console gaming friends are my PC gaming friends.

This article may contain affiliate links. Click here for more details.