All New HTC One Release Ready to Roll
HTC just can't catch a break. The company's new smartphone the HTC One has leaked time and time again over the past month or so, and we still have just under two weeks before it's even announced.
Last weekend a 12-minute video leaked of the "All New HTC One" and this week we've received a few more. Yesterday a video showing a completely ready to ship, carrier apps and bloatware all installed model appeared from T-Mobile. And now today a fully boxed retail 32GB Verizon HTC One was just sold on eBay. The phone hasn't been announced, no carriers have revealed anything, but so far we've seen marketing materials for Telstra from Canada too. If we had to guess, the release date is nearing.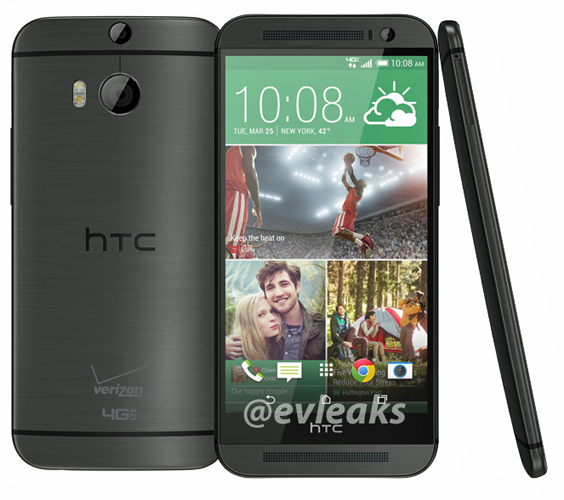 The all new HTC One, codenamed the HTC M8, is set to officially be announced and "revealed to the world" come March 25th with an HTC press event in NYC and London. That said, we've learned everything and then some about this phone already. The full specs surfaced earlier today, and now this Verizon model was sold to the public, well before the phone has even been made official.
A user on ebay just sold the 32GB New HTC One (M8) for only $500, which is less than we're expecting it to even debut at from carriers, so someone got a good deal. The device was in full retail packaging from Verizon Wireless and the T-Mobile model from earlier this week was in the same condition. Full of carrier apps and looked like a full retail product.
Read: All New HTC One: Everything You Need to Know
While carriers and their retail partners test phones before they're ever launched, we're seeing a lot of traction on a phone that hasn't even been announced yet. The Samsung Galaxy S5, which was announced last month, still hasn't been spotted in the wild like this. Leaving us to think HTC has some work to do on security, or they could be preparing for a release much earlier than originally expected.
Initial rumor suggested a mid-February release date, which obviously was wrong, and the latest reports all claim a late April release date in the US. That being said, given the state the phone and carriers are in now, we could see HTC surprise the market and announce global availability just days after the March 25th debut.
The Samsung Galaxy S5 is rumored to be arriving on April 11th, but HTC could undercut the popular Galaxy device and launch first across all major US carriers. We've heard AT&T and T-Mobile get first dibs, but it's clear all carriers will be on board, and Verizon appears ready to roll too.
We won't know until HTC makes it official on the 25th, but the HTC One release looks ready to roll, and may surprise many once it is announced later this month.

As an Amazon Associate I earn from qualifying purchases.