All the Big Games at Microsoft's E3 2015 Media Briefing
A few weeks ago Microsoft, makers of the Xbox One entertainment and gaming console promised a slew of video games for its E3 2015 Media Briefing. Specifically, Xbox's Phil Spencer confirmed described the games scheduled to be shown during the E3 2015 event as the "greatest" line-up of titles in the console's history.
Whether the company delivered or not depends on how many of the new titles in the line-up you think you might enjoy. Luckily, there's plenty to choose from. Here's a breakdown of every major new Xbox One game shown during Microsoft's E3 2015 Xbox Media Briefing. If you have an Xbox One or plan on purchasing one this fall, these are the games you can't miss.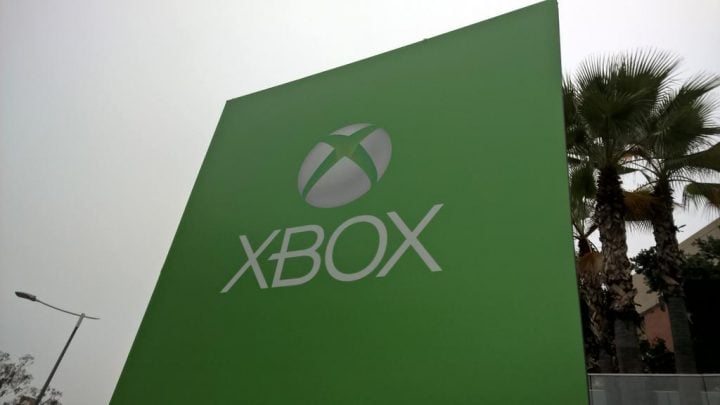 Halo 5: Guardians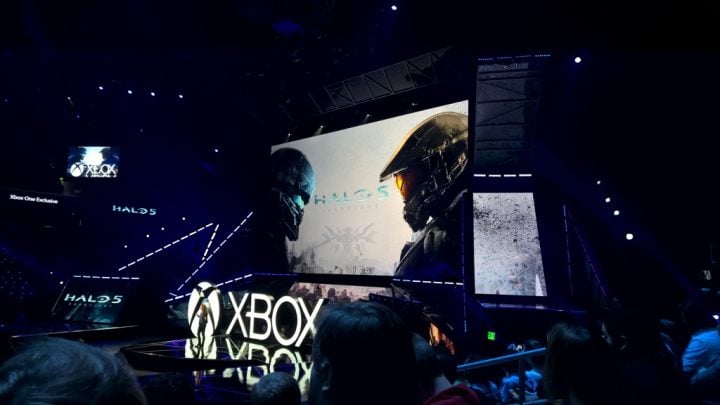 Last week, 343 Industries' Halo 5: Guardians was something you simply couldn't get away from. Coming October 27th to the Xbox One, Halo 5: Guardians is Microsoft at its finest. The game is visually more detailed than any previous Halo game we've seen. Jetpacks and bigger levels introduce some vertical gameplay, something that was lacking in past games.
At E3 2015 Microsoft revealed that Halo 5: Guardians would include a dedicated Warzone mode for letting online players team up for huge battles complete with vehicles and even strikes. The company briefing showed video of Warzone and showcased a bit of the title's co-operative campaign.
Read: Halo 5: Guardians Warzone Mode Revealed at E3 2015
Recore
Recore was this year's surprise E3 2015 game from Microsoft. Created by Keji Inafune from the Metroid series of games, in Recore will players are the last humans left. They team up with adorable robots in an open world.
Plants Vs. Zombies Garden Warfare 2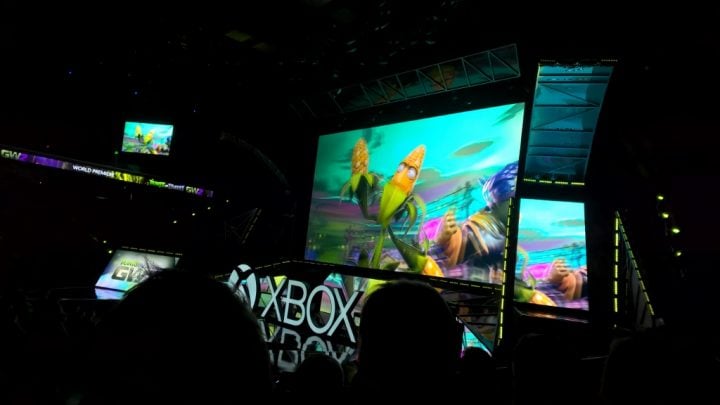 We don't yet know much about Plants vs. Zombies Garden Warfare 2. We do know that its coming in 2016 and that the original version of the game is already available with EA's EA Access subscription service. That's important, because EA also talked in detail about future changes to EA Access.
Titanfall
Video game developer Electronic Arts isn't changing any of the things users love about its EA Access subscription service. It's still just $4.99 a month for unlimited access to digital titles along with discounts and downloadable content. This morning EA's Peter Moore revealed Titanfall is joining EA Access downloadable titles this week and that Dragon Age: Inquisition is set to arrive on the service later this year. EA Access is only available on Xbox One.
Xbox 360 Games
The biggest bomb dropped at E3 2015 by Microsoft wasn't games themselves. It was all the work Microsoft is apparently putting in behind the scenes to ensure that Xbox 360 gamers can upgrade to the Xbox One without jumping through hoops. Today you can't play an Xbox 360 game on the Xbox One; soon though, you'll be able to do just that.
Read: Xbox One Backwards Compatibility Brings 360 Games Back
Members of the Xbox Preview Program will be able to play a limited selection of Xbox 360 titles on their console today, whether they are disk or digital. Microsoft plans to add more titles to the line-up on an on-going basis and the company says that developers don't need to do anything to activate this backwards compatibility, besides giving their permission.
Rise of Tomb Raider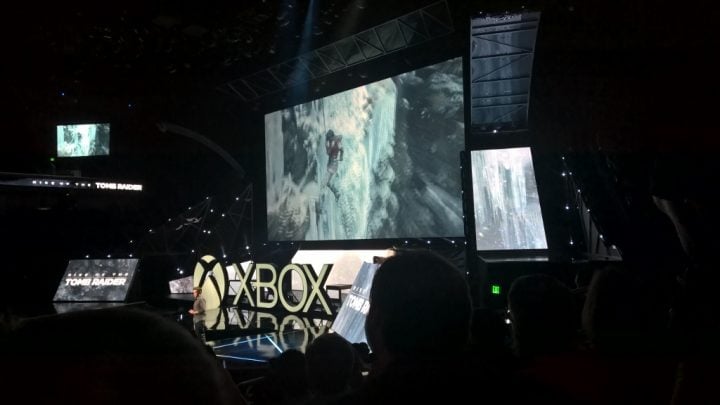 Rise of the Tomb Raider was the most controversial thing Microsoft showed at last years E3 Media Briefing. That's because the new Lara Craft adventure is available exclusive on the Xbox One this holiday season. That's still the case; and today Microsoft gave E3 2015 attendees another look at the upcoming game.
Read: Rise of the Tomb Raider: 5 Things to Know
Fallout 4
Video game developer Bethesda Softworks showed first showed off Fallout 4 earlier this month. During today's Xbox Media Briefing we learned that Xbox One Fallout 4 buyers will be able to use the same mods on the Xbox One version of the game as they use on the Windows PC version. Earlier Fallout titles are being bundled with Fallout 4 too.
Read: 10 Exciting Fallout 4 Details
Forza Motorsport 6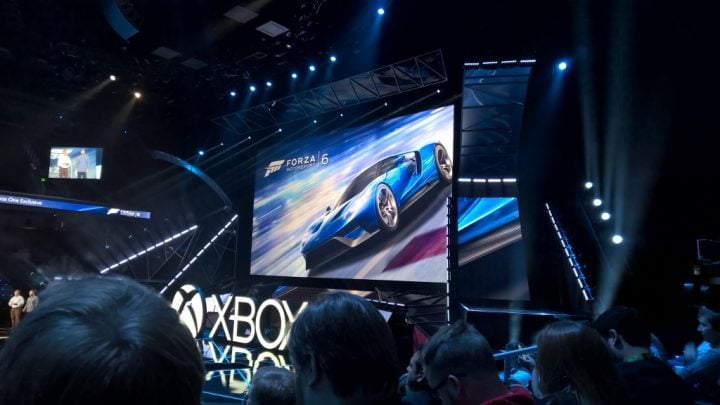 Microsoft's Forza Motorsport franchise is back this year. Forza Motorsport 6 launches this fall and includes 25 different locations, 450 different cars and a multiplayer experience that can handle 24 players at one time. Microsoft says the game will have a resolution of 1080p and run at 60 frames per second. In short, it should look spectacular.
Dark Souls 3
Speculation about Dark Souls 3 being revealed at this year's E3 2015 festivities was indeed correct. We didn't learn much about the game beyond what we already knew. Dark Souls 3 is coming sometime in 2016.
Read: Dark Souls 3: What You Need to Know Ahead of E3 2015
The Division
Online role-playing game The Division isn't coming out this year, but at today's E3 2015 Xbox Media Briefing developer Ubisoft did confirm that The Division will get an online beta early this December. To get into that beta you'll need an Xbox One.
Read: The Division Brings Online RPGS to New York City
Rainbow Six Siege
Rainbow 6: Siege isn't just coming to the Xbox One later this year. When it arrives on the Xbox One, anyone and everyone who purchases the game will get two free Rainbow games at no additional charge. Ubisoft announced the extras during Microsoft's E3 2015 Media Briefing. Rainbow Six Siege arrives on October 13th.
Gigantic, Beyond Eyes & Fable Legends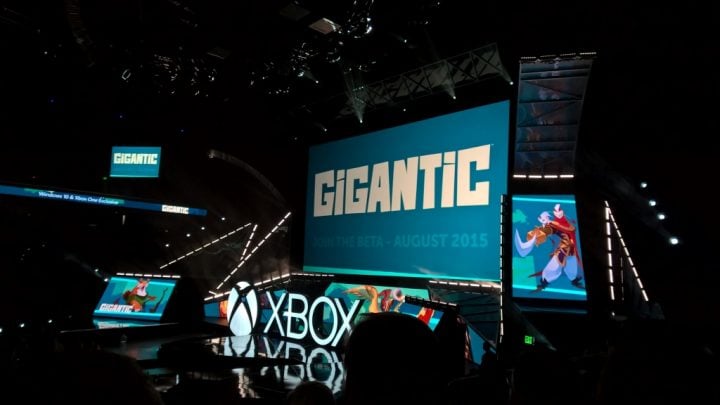 Microsoft is hoping to turn its Xbox and Windows products into one cohesive platform. Gigantic and Fable Legends are both part of the equation. After Microsoft's Windows 10 operating system launches on July 29th it'll begin to release some games exclusive on both platforms Gigantic and Fable Legends are both online multiplayer games set to get this treatment this fall. Beyond Eyes isn't coming until 2016.
Sea of Thieves
Now done with Kinect games it seems, Rare Studios is working on a completely new game for the Xbox One called Sea of Thieves. As it's name suggests, players and their friends will be able to team up and form a crew for a pirate ship. Coming August 4th is Rare Replay, a massive collection of past games made by Rare.
Minecraft for HoloLens
Microsoft has been teasing Minecraft for HoloLens ever since it announced the device at its January Windows briefing. Today's E3 2015 Xbox Media Briefing is the first time we're seeing Minecraft for HoloLens. During the briefing Microsoft had an employee play Minecraft embedded in a wall and overlay his Minecraft universe on top of a table in front of him. Voice commands for manipulating the world worked too. Presumably, we'll see more of Minecraft for HoloLens at Mojang's Minecon event beginning July 4th.
Gears of War Ultimate Edition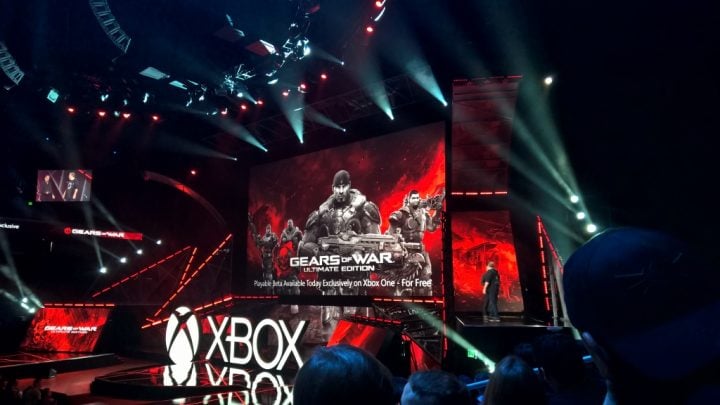 The Gears of War franchise is Microsoft's take on third-person action. It's gruesome and players have to be ruthless. Xbox One players can relieve their classic Gears of War experience when Gears of War Ultimate launches August 25th. A playable beta version of the multiplayer coming today, was announced on stage.
Gears of War 4
Xbox One owners don't have to be satisfied with a refreshed version of the original title. At E3 2015 Microsoft also announced Gears of War 4 and showed off some live, in-game footage of what players can expect. Gears of War 4 is set for launch in late in 2016.
Read: Gears of War Xbox One Release Date: 5 Things to Know
Microsoft is showing many of these games during E3 2015 at its both. If available, we'll have impressions and other details to share soon.
[ubergrid id=300234]

As an Amazon Associate I earn from qualifying purchases.