All Your Memory Cards In One Place
If you use multiple memory cards this might be the accessory for you. Elecom's MR-C12 card reader looks like it is a combination of storage and a reader for all of those flash memory cards you carry around.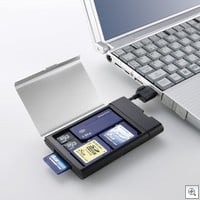 Via Engadget

This article may contain affiliate links. Click here for more details.