Alleged First Official iPhone Controller Leaks
A new image from Kotaku shows what could be one of the first official iPhone 5 game controllers that will work with the new features of iOS 7.
The new iOS 7 adds support for Made for iPhone/iPad controllers, finally making controller support official and universal for iOS games. This new image shows an early version of one of those first official controllers from Logitech. The controller fits around the iPhone 5 adding buttons and a d-pad for better gaming.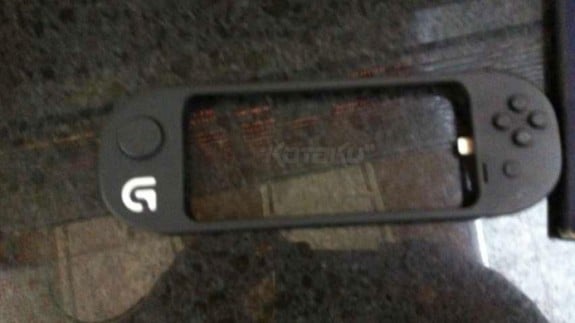 The controller adds a lot of width to the iPhone 5, but looks is likely easy to remove from the smartphone when not in use. Unlike many other iPhone and iPad gamepads, the controller in this image connects to the iPhone 5 via the Lightning port instead of over Bluetooth. That connection should theoretically save battery life, but it means any controller will add a bit of bulk to the iPhone.
While this image allegedly comes from Logitech, Apple may partner with other companies to make official iOS game controllers. Other companies like Mad Catz, MOGA and Ion already make controllers for iPhone and Android smartphones. Apple may decide to partner with those companies to make official Made for iPhone controllers in time for the  consumer release of iOS 7.
Official controllers for the iPhone and iPad will make it easier for game developers to know which controllers their games should support. The current landscape of iPhone controllers includes many players, each with their own list of supported games. By building support for Made for iPhone controllers into iOS 7 Apple will help make everything easier for users and developers.
Not every iPhone game will benefit from a controller, but games like Grand Theft Auto: Vice City and Final Fantasy IV will benefit greatly from controllers. Ports of old console games rarely translate well to virtual controls. The new controllers will also help developers of new games. Official controller support will make action, shooting, RPG and fighting games much easier to play on the iPhone and iPad.

As an Amazon Associate I earn from qualifying purchases.