Alleged Non-functioning iPhone 5 Turns Up in Thailand
Apple obviously isn't talking about the iPhone 5 just yet, but the rumored new design keeps popping up. Today the new design was found as a non-functioning model in Bangkok, Thailand.
The model was found by Neowin (actually an ex-Neowin writer), and it shows the iPhone 5 design we've seen for a few weeks now. It has a taller 4-inch display that looks like it can fit five rows of icons and the dock. The model also shows the new two-tone back with what looks like aluminum or some other sort of metal in the middle and small glass pieces on the top and bottom.
The model also shows the smaller dock connector on the bottom which might hold either 19 or 8 pins. On either side of the dock connector are the two larger speaker grilles and the headphone jack which moved from the top of the device to the bottom.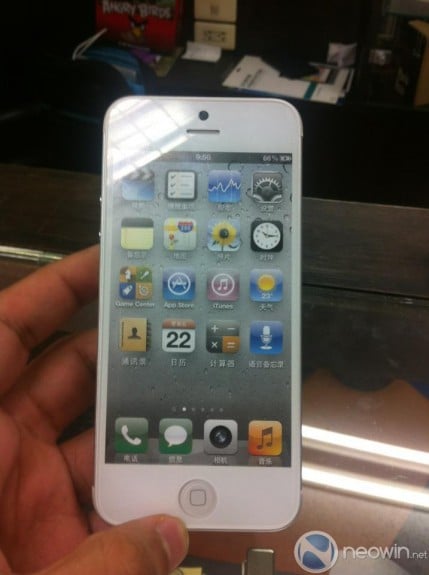 The last main difference between this model and the iPhone 4S is Apple positioned the FaceTime camera above the earpiece instead of to the left of it.
This model is likely just a reference model, or a display model for stores in Bangkok. We're not sure exactly what it is, but it certainly looks a lot like the iPhone 5 leaks we've seen recently.
The Apple iPhone 5 (if it Apple calls it that) will likely launch on September 12 and release on September 21. In addition to the new design the phone could have some interesting Bluetooth 4.0 features and 4G LTE. There's also rumors of NFC for mobile payments, but those are the most contested rumors.
Even if all of these rumors are false, one thing we do know about the iPhone 5 is it won't cost $800 on a two-year contract.

This article may contain affiliate links. Click here for more details.