Always Innovating Hybrid Touch Book Expected to Ship Next Month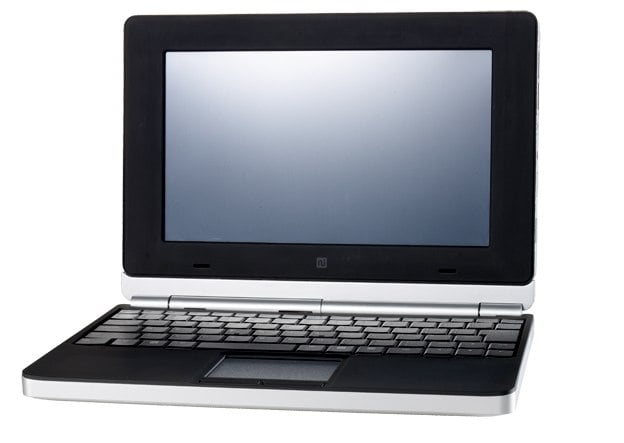 The Touch Book from Always Innovating is an intriguing looking hybrid option. Its slate tablet body costs you $299 and for another $100 you can attach a keyboard. Whether it is a Netbook or a Smartbook or a whatever will remain to be seen as that old debate has gotten some new life lately.
Intriguingly, the Always Innovating site says that the first batch will ship with an OS that is still in Beta and for customers not to expect a flawless experience in July.
Beyond the detachable keyboard and the processor, the specs sound like what we've come to expect.
Texas Instruments OMAP3530 with Micron 256MB (RAM) + 256MB (NAND) Memory
8.9 inches 1024×600 A+ screen
Main storage: 8GB SD card — we decided to change from Micro SD to standard SD, so that you can easily upgrade it
USB wifi 802.11 b/g/n dongle powered by a Ralink 3070 chipset
USB bluetooth class 2.1
FCC, CE, UL-certified, 5V, 3.5A power adapter
8.9 inches pressure sensitive touch screen
US Qwerty 24cm-large keyboard — around 95% of the size of a standard keyboard
Cirque Touchpad
Two Owolff high-quality internal stereo speakers
3D accelerometer
Two internal batteries 6000 and 12000mAh — it can be replaced with a screw driver
7 USB ports: three external, four internal, three of them may be reserved for wifi, bluetooth and keyboard
Bi-color silver/black case — see photos — with a beautiful dark-red back cover (we decided to go only for red for the first batch as it really jumps out, you won't regret it).
Secured attachment system of tablet into keyboard
Independent magnet system for the tablet — we don't want your Touch Book to un-magnetize all your credit cards while carrying it in your bag!
Via Engadget where you can find more pictures as well.